Brian Concannon: Bringing Justice to Haiti
Brian Concannon (L'89) works as the executive director of the Institute for Justice and Democracy in Haiti (IJDH), a U.S.-based NGO that creates pathways to justice and accountability for human rights violations in Haiti.
IJDH works closely with its sister organization, the Bureau des Avocats Internationaux (BAI), as well as with Haitian grassroots groups and Haitian-American communities in the United States, to raise awareness of and obtain support for the fight for justice in Haiti. While BAI and other groups work from inside Haiti to reform its justice and political systems, IJDH brings the fight to the international arena, such as the United Nations, the United States, and other powerful countries where policy decisions can have a dramatic impact on the success or failure of Haiti's struggle for democracy and justice.
Striving for Justice from Inside Haiti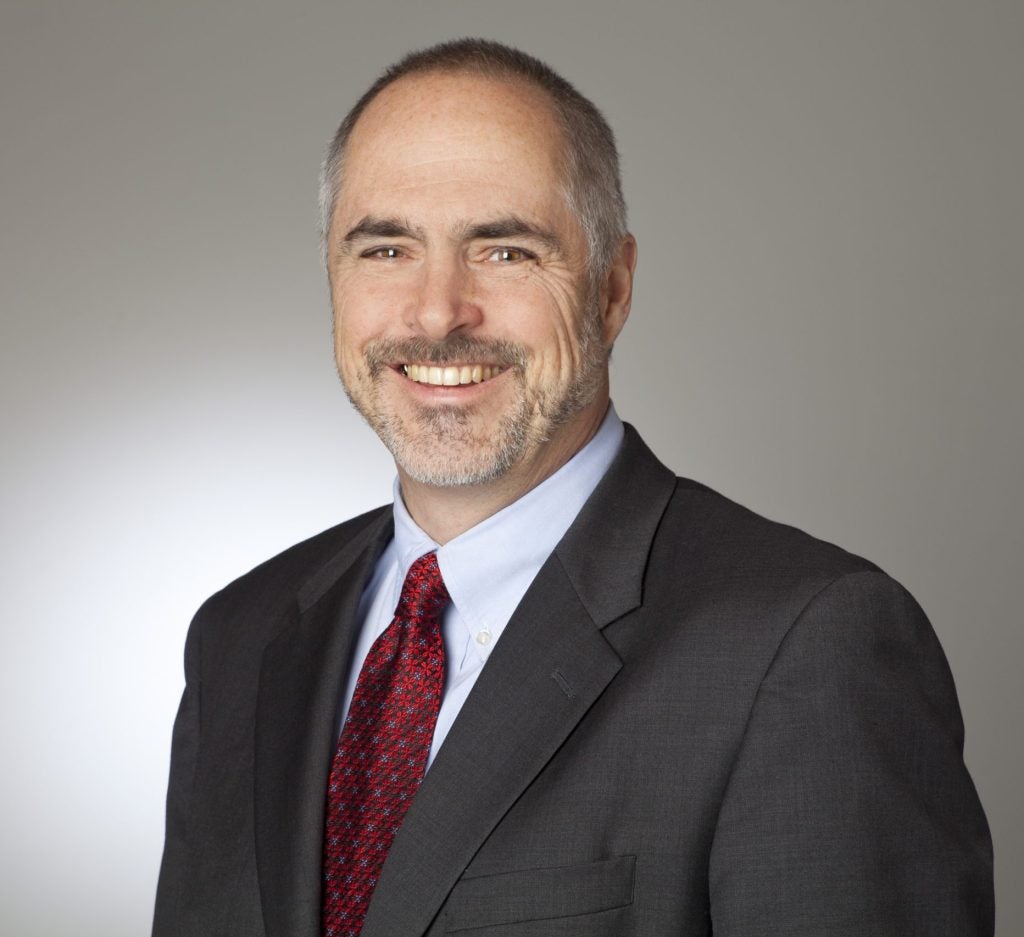 After graduating from Georgetown Law, Brian spent three years as a litigator at Mintz Levin. He enjoyed that work but felt called to put his skills to work for people who needed legal support the most. Deciding to engage in international human rights work, he joined the United Nations Civilian Mission to Haiti as a human rights officer in Haiti, where he investigated human rights issues in prisons and the courts. From 1957 to 1986, Haiti was governed by an authoritarian dynasty, the Duvaliers, whose regime was characterized by human rights abuses, economic instability, and political upheaval until popular unrest drove the last of the family members into exile in 1986. After a period of rapid political turnover, Haiti's first president elected through universal suffrage, Jean-Bertrand Aristide, was inaugurated in 1991. But after less than a year, he too was overthrown and exiled by a military coup that repeated the earlier regime's human rights abuses. In 1994, Aristide returned to office with the assistance of the United States, and Haiti began its transition to democracy. Brian arrived in early 1995.
However, after two centuries of undemocratic rule, Haiti's justice system had adapted to serve the interests of those with guns and money, not the rule of law. It was slow to adapt to the requirements of democracy and resisted popular demands to hold the perpetrators of abuses under prior regimes accountable. Although the work that Brian did with the UN was useful in calling attention to these barriers to justice, the organization was reluctant to directly engage in human rights cases, which is what the Haitians Brian met wanted it to do. In 1996, Brian left the UN and joined the BAI, because the Bureau was directly working with prosecutors, police, and victims of human rights violations to advance prosecutions.
Yet, BAI's approach at the time — having international lawyers and investigators "jump start" prosecutions that would be completed by Haiti's justice system – was not working, because it underestimated the depth of the justice system's challenges in transitioning to serving democracy and the rule of law. "We were trying to jump start a car that had a weak battery, but also only two wheels and no brakes and no pistons," Brian says. After a notable failed trial, Brian and BAI started using a "movement lawyering" approach, bringing in Haitian lawyers and increasing engagement with grassroots groups who could "put pressure on the justice system" while Brian and his colleagues did "the courtroom work" made possible by that pressure. As a U.S. lawyer, Brian could not appear in court or represent clients in Haiti, but he could work with Haitian lawyers, prosecutors, and police to draft pleadings and prepare for court. When faced with a challenge under traditional Haitian practice, Brian would often suggest practices or strategies that had been successful in the U.S.; the team would then discuss whether the suggestion could be adapted to the Haitian context.
Using this new model, Brian and BAI played a key role in the success of the Raboteau Massacre trial in 2000, where the military high command, top paramilitary officials, and others who were involved in the massacre — the killing of pro-Aristide demonstrators in the town of Raboteau — were convicted.
The case is a milestone in the fight against impunity for human rights violations on a large scale, providing trials that were fair to plaintiffs and the accused alike while holding the latter to account. "It's still considered Haiti's best complex trial and one of the most important human rights cases in the Americas," says Brian. "It was part of a pretty exciting period of democratic development in Haiti." Not only did Haiti see progress in the judicial system, as reflected by the case, but also in healthcare, in education, and in basic politics, where Haiti saw its first and second transitions of power from one elected president to another.
An Evolving Strategy: Supporting Haiti's Transition Internationally
The international community was integral to this progress. Many of the judges and prosecutors involved had received advanced training in France throughout the 1990s. The U.S. government had supported the Haitian National Police in general, especially the special unit that investigated the Raboteau case. The UN provided security and logistical support to the trial and brought in expert witnesses. However, by 2000, the U.S. and other powerful nations had "lost patience with Haiti's democratic development," according to Brian, due to policy disagreements over the role of government in Haiti. Haiti's leaders insisted on increasing government services such as healthcare and education. However, the insistence went against the "orthodoxy" of the time, which was to reduce the role and cost of government in poor countries.
As a result of these disagreements, the U.S. withdrew its support to Haiti's government, which weakened it and led to the coup d'état of Haiti's president. Haiti's justice system reverted to again serving those with the guns and the money and imprisoning hundreds of democracy activists and officials from the ousted government. Everyone convicted in the BAI's cases was released from prison. Brian realized that "a lot of the work we had been building for nine years was undone overnight."
The ability of U.S. foreign policy to impair Haiti's development convinced Brian that, as an American, his calling was "to bring Haitians' fight for justice and democracy" to the United States, "because as long as the United States could overthrow Haiti's government because they did not like its economic policies, nothing in Haiti would be sustainable." Leaving behind BAI to continue the fight from the United States, Brian founded the Institute for Justice and Democracy in Haiti in 2004 to function as the international arm of the campaign, creating support within the United States and the international community for democracy and justice in Haiti. Brian has worked as the executive director of IJDH since its creation, barring a two-year break from 2019 to 2021.
Skills to Succeed: Writing and Networking
Brian uses many of the skills he learned or honed at Georgetown in his current work. One of the most important, he says, is the "basic skill of articulating facts in a compelling way and analyzing them with respect to the law." This skill is helpful in a variety of communications ranging from appeals briefs to press releases to law review articles. Brian says that effective communication is a "rare and valuable skill" that he does not see often enough. Brian advises law students to take any opportunity to develop their writing skills, whether that is joining a journal or taking classes with writing requirements, and, any time they write, to "really think about and be very mindful of making it as effective as possible as a means of communication." Brian's experience with the Juvenile Justice Clinic at Georgetown was also meaningful and taught him about privilege and working respectfully with those with less privilege.
Brian encourages students to network and reach out to those working in human rights. Unlike firms, which have a clear pipeline to hiring and can take risks in hiring attorneys without a proven track record at work, human rights organizations and other NGOs often lack a well-defined hiring pathway. It is therefore important to prove not only your legal skills but also your commitment and ability to collaborate. Although he has a full schedule, Brian says, "building the next generation is absolutely essential for my work to be of any value," so he is happy to talk to students. However, he recommends that students "prepare first, do basic research on what the person is doing, and be thoughtful about your approach and about the person's time."
Finding Hope and Joy in Challenging Times
When asked about the most challenging aspects of his job, Brian replies, "It is a tough time to be involved in social justice work." Until 2003, he says, he "certainly believed that the world was on a forward trajectory to where human rights were increasingly respected" and "had confidence that that trajectory would continue." However, in the last 20 years, Brian says, it has been "harder to see that forward progress on a global scale," and many human rights advocates feel that, instead of advancing progress, they are "trying to defend the previous progress against attack," which is far more difficult on a personal level.
However, while those interested in human rights work should have their eyes open, Brian still believes there are reasons for hope; among them, he says, "is that there is a new generation that I have every reason to believe will do better than my generation has. So I want people to have their eyes open and be aware of the challenges, but I also think people can be hopeful that this generation is going to make a better world." In addition, Brian finds joy and support in the connections with other people who are fighting for a more just world, in spending time with his family, and in connecting with the natural environment. The most rewarding part of his job is working with "inspiring Haitian activists who are fighting for justice every day" and are willing to risk their lives for it. "I think we need to keep finding connections," he says, "and we need to keep finding joy."