Human Rights in Business: An Interview with Charity Ryerson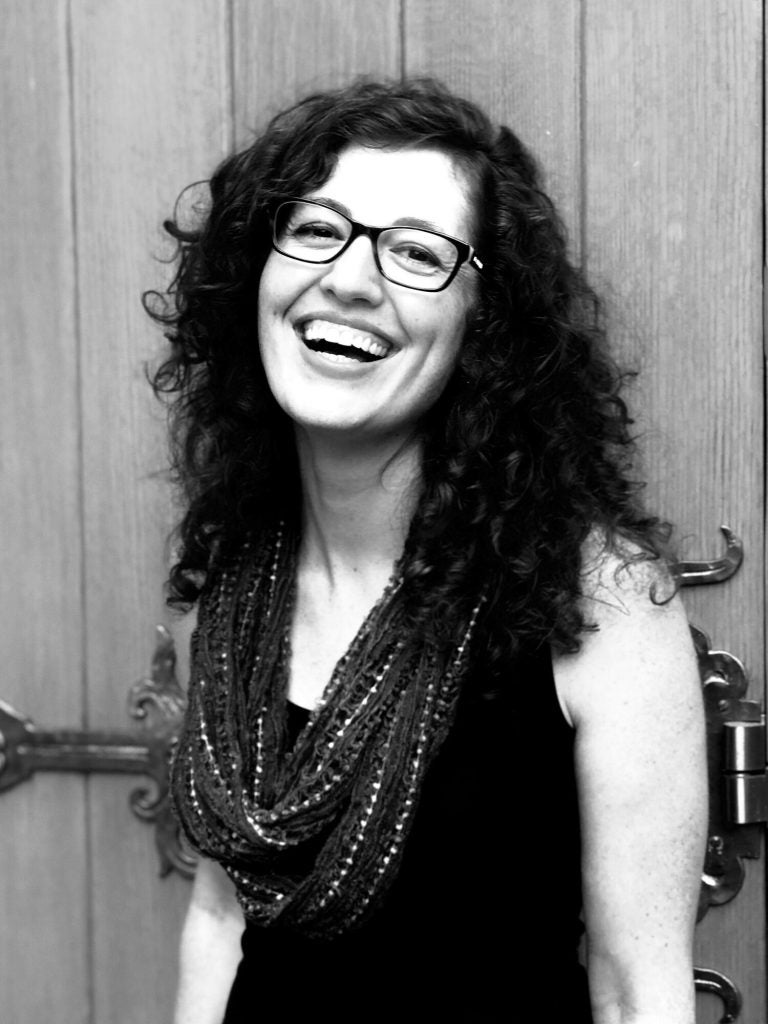 Charity Ryerson
Innovating for Change
When confronting transnational corporations on global supply chain abuses, Charity Ryerson and her legal team at Corporate Accountability Lab (CAL) are the clear underdogs. Yet, that has only motivated them more to develop a broad and innovative spectrum of legal tools to protect people and the environment from corporate abuse.
Charity is the Founder and Executive Director of CAL, where she leads a team of lawyers and advocates to workshop new legal strategies and mechanisms, including repurposing commercial law for human rights. In an era of disappearing legal tools for corporate accountability, CAL emphasizes the power of working with partners and communities to approach complex problems with creative solutions.
A Passion for Human Rights in Business
Charity has always had a passion for corporate accountability. As a young activist and advocate, Charity supported labor organizing on banana, coffee, and flower plantations in Latin America. Working with survivors of egregious human rights abuse at International Rights Advocates, Charity also worked on several cases against large, multinational food companies, including some that funded paramilitaries in Colombia.
These experiences solidified her interest in cross-cultural collaboration and organizing around a movement. "I love working with impacted communities," says Charity. "Collaborating with and learning from people who have a completely different life than I do is really expansive — it helps you to see yourself and the world in a totally different way, and that is an extraordinary privilege."
As a law student at Georgetown, Charity was a Public Interest Law Scholar (now Blume Public Interest Scholar) and a student and mentee of Professor Philip Schrag, who co-directs the Center for Applied Legal Studies. She credits the meaningful human rights education that she received at Georgetown Law, including a transformative course on international labor law taught by Professor and Judge Cornelia Pillard, and the support of the Office of Public Interest and Community Service (OPICS) for encouraging her to continue her interest in human rights and public interest work.
Charity graduated from law school in 2012 and embarked on a career as a human rights litigator using the Alien Tort Claims Act (also known as the Alien Tort Statute or ATS). ATS is a law from 1789 that allows non-U.S. citizens to sue in U.S. federal court for torts committed in violation of international law. For many years, ATS gave victims and survivors a way to hold corporations and others accountable for human rights violations. At the time, several large, transnational corporations were being held to account for abuses overseas by human rights NGOs using this law.
However, just one year after Charity's graduation, the Supreme Court restricted the ability of U.S. courts to hear ATS cases for abuses that happen overseas — dealing a significant blow to human rights advocates working in this space. Having returned to International Rights Advocates to focus on ATS litigation just before the Supreme Court's decision in Kiobel v. Royal Dutch Petroleum, Charity said that she "watched all of the cases die."
The idea for CAL grew out of legal necessity following Kiobel, as well as Charity's increasing frustration with unsuccessful legal strategies for seemingly winnable campaigns. She pivoted her career to finding innovative legal solutions, developing a theory of change for effective advocacy, and launching the Corporate Accountability Lab.
Career Advice for Law Students
When setting out on their human rights careers, Charity advises that students "do what they want to do, and not what they think anyone else wants them to do." Charity says that she sees students who try to get a little experience in all different types of public interest work, hoping that it will open doors. For these students, Charity cautions that "having one toe in ten different fields is actually not that helpful." When considering career paths, "A guiding principle should be finding within yourself where your passion is, what excites you, what fulfills you," says Charity. "It's not about finding a profession and molding yourself to fit within in. If you are passionate about something, lean in hard and do that; and your path will be created as a result."
Charity also mentioned that as a law student she wished she knew that law school — with its hyper focus on analytic skills — is not wholly reflective of the real world. "While technical skills are important, connecting with and supporting other people is the true foundation of human rights work." In fact, says Charity, "At CAL, we have to untrain people coming out of law school. The rigorous training students get in law school can make them insecure, anxious, and almost incapable of exercising their own agency in the work place." In the real world, Charity encourages graduates to embrace a higher risk tolerance: "Maybe you will try and you will fail, and it will feel hard. Then you will get up and keep going. If you have a high risk tolerance and a certain amount of capacity to tolerate discomfort, then you are going to go much further."
Joy Outside of Work
Charity spends a lot of time outside of work engaging in activities that bring her joy, including parenting her two children, gardening, art projects, weekend trips, and playing with her kittens. She feels that we are not meant to do analytic work all the time, and if we do not step back to engage in other creative or physical activities, we won't be our best selves. If you live a more well-rounded life, says Charity, "you are able to bring more creativity to your analytic work and more analysis to your creative work."