Georgetown Law Welcomes Seven New Faculty Members
Seven accomplished legal scholars and teachers joined the Georgetown Law faculty over the summer, bringing expertise in a wide range of topics to campus, along with other valuable experiences that will enhance the Law Center community for years to come.
"I am so pleased to welcome these outstanding professors to our faculty," said Georgetown Law Dean William M. Treanor. "Having such talented teachers and scholars come on board is a true bright spot as we start the academic year. I look forward to working with each of them and to seeing our students and colleagues learning from them."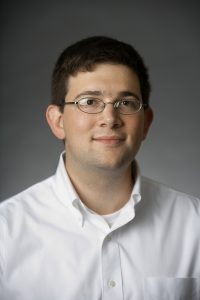 Josh Chafetz comes to Georgetown after a dozen years at Cornell Law School. His research interests include structural constitutional law, American and British constitutional history, legislation and legislative procedure, American political development and the intersection of law and politics. He is the author of two books, "Congress's Constitution: Legislative Authority and the Separation of Powers" (2017) and "Democracy's Privileged Few: Legislative Privilege and Democratic Norms in the British and American Constitutions" (2007). And he is a co-editor (along with William N. Eskridge, Jr., Elizabeth Garrett and James Brudney) of "Cases and Materials on Legislation and Regulation: Statutes and the Creation of Public Policy," the leading casebook in Legislation. His writing has appeared in both law journals and in popular press outlets.
Chafetz received his B.A. from Yale University, his doctorate in Politics from Oxford (where he studied as a Rhodes Scholar) and his J.D. from Yale Law School. Following law school, he clerked for Judge Guido Calabresi of the United States Court of Appeals for the Second Circuit.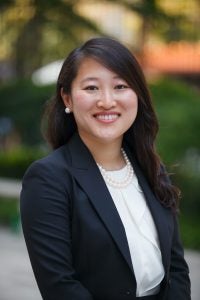 Eun Hee Han (L'07) returns to Georgetown Law from The George Washington University, where she taught first-year legal research and writing and directed the upper-level writing program. She previously taught legal research and writing at Brooklyn Law School and created programs for international LL.M. students at Fordham University School of Law and Georgetown Law. Prior to teaching, Han served as counsel at Certified Financial Planner Board of Standards, Inc. and was an associate at Greenberg Traurig, LLP. Her areas of scholarly interest include cross-cultural communication and the intersection of language, culture, and law, and she serves as a co-chair of the AALS LWRR Diversity Committee and on the Editorial Board for the Asian Journal of Legal Education.
In addition to a J.D. from Georgetown Law, where she was a Law Fellow and an editor on The Georgetown Journal of Gender and the Law, Han received a B.A. and an M.P.P. from The George Washington University.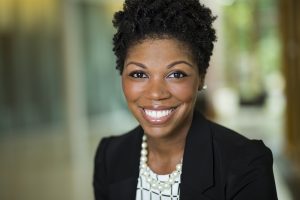 Tiffany Jeffers spent the past three years teaching legal writing at her alma mater, Penn State Dickinson Law. Before becoming a full-time professor, she was for more than seven years an Assistant State's Attorney in Baltimore County, Maryland, where her experience included serving as a senior trial attorney in the Juvenile Division. She also worked for a year as a Judicial Law Clerk in the Superior Court of the District of Columbia. At Georgetown Law, she will teach Legal Practice.
In addition to her J.D. from Penn State Dickinson Law, Jeffers holds a B.A. in Political Science and Government from Spelman College.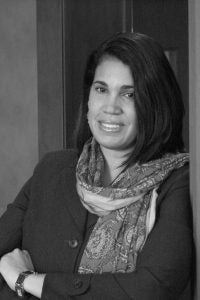 Sherri Lee Keene was previously Professor and Director of the Legal Writing Program at the University of Maryland Carey School of Law. She also taught at George Washington University Law School as an adjunct legal writing professor and visited at Georgetown University Law Center during the 2017-18 school year. Her prior experience includes litigating as a staff attorney for the Federal Public Defender's Office for the District of Maryland, working as a litigation associate at Paul, Weiss, Rifkind, Wharton & Garrison in New York City and serving as a civil trial attorney for the U.S. Department of Justice Civil Division in Washington D.C. Her current research interests include legal advocacy, criminal law, psychology and law school reform, and she is also an editor for the peer review journal "Legal Communication & Rhetoric: JALWD."
Keene holds a B.A. from Spelman College and a J.D. from New York University. Immediately upon completing law school, she clerked for Chief Judge James T. Giles of the U.S. District Court for the Eastern District of Pennsylvania.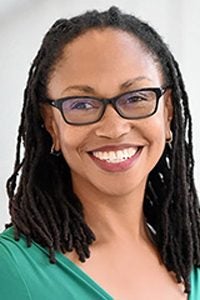 Robin A. Lenhardt (LL.M.'04) was most recently Professor of Law and Faculty Director of the Center on Race, Law and Justice at Fordham Law School, and has also taught at Columbia Law School, Georgetown Law and the University of Chicago Law School. Lenhardt's scholarship focuses on matters pertaining to race, family and citizenship. She is co-editor of the forthcoming book "Critical Race Judgements: U.S. Opinions on Race and Law." Before entering legal academia, Lenhardt worked as a Counsel in the Washington, D.C. office of Wilmer, Cutler & Pickering, as a staff attorney for the National Lawyers' Committee for Civil Rights while on a Skadden Foundation Fellowship, and an attorney advisor in the U.S. Department of Justice's Office of Legal Counsel.
Lenhardt holds an A.B. degree in English from Brown University; a J.D. from Harvard Law School; an MPA from Harvard University's John F. Kennedy School of Government; and an LL.M. from Georgetown Law. She also clerked for both U.S. Supreme Court Justice Stephen G. Breyer and Judge Hugh Bownes of the U.S. Court of Appeals for the First Circuit.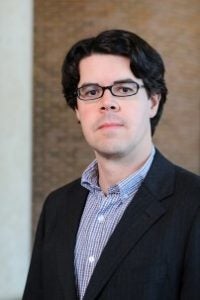 Michael S. Pardo was formerly at the University of Alabama School of Law, where he was the Henry Upson Sims Professor and a founder and co-director of the law school's Program on Cross-Disciplinary Legal Studies. His teaching and scholarship are in the areas of evidence, criminal procedure, civil procedure, philosophy of law and law and neuroscience, and his current research focuses on philosophical issues pertaining to evidence, procedure and legal proof. He has authored two books: "An Analytical Approach to Evidence" (6th edition) and "Minds, Brains, and Law," and has written more than fifty articles, essays and book chapters. He has also served as Chair of the Association of American Law Schools Section on Evidence.
Pardo received a B.A. from Illinois Wesleyan University and a J.D. from Northwestern.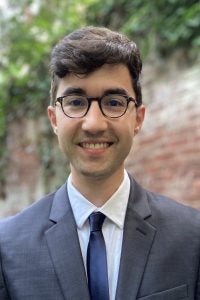 Kevin Tobia has taught Legal Philosophy at Oxford University, and assisted in the instruction of courses in Contracts, Torts, Health Law and Bioethics, and Law and Economics. In his scholarship, Tobia uses methods from philosophy, cognitive science and linguistics to examine the features of core legal concepts, with the goal of clarifying the relationship between law and the people it governs. He frequently collaborates with scholars from Georgetown and abroad, as a Research Affiliate with the ETH Zurich Center for Law & Economics and collaborator in the Experimental Jurisprudence Cross-Cultural Study exchange.
Tobia received a B.A. in Philosophy, Mathematics, and Cognitive Science from Rutgers University; a B.Phil. with distinction from Oxford as an Ertegun Scholar; and a J.D. and Ph.D. with distinction from Yale. He was awarded Yale Law School's Felix S. Cohen prize for legal philosophy and the AALS Section on Jurisprudence "Future Promise Award" for scholarship in legal philosophy.