IMF General Counsel Sean Hagan (L'86) to Join Georgetown Law as a Visiting Professor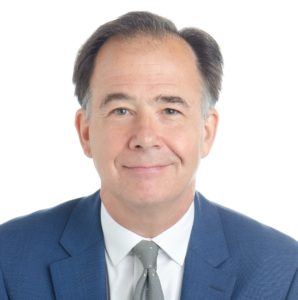 Sean Hagan (L'86) will join the Georgetown Law faculty as a visiting professor in the 2019-2020 academic year, teaching courses relating to international organizations, global governance, international finance and public corruption.
Hagan has served as general counsel and director of the Legal Department at the International Monetary Fund for nearly 14 years, advising the Fund's management, Executive Board and membership on all legal aspects of the Fund's operations — including its regulatory, advisory and lending functions. Hagan has published extensively on both the law of the Fund and a broad range of legal issues relating to the prevention and resolution of financial crisis, with a particular emphasis on insolvency and the restructuring of debt, including sovereign debt.
Prior to beginning work at the IMF in 1990, Hagan was in private practice, first in New York and subsequently in Tokyo. Hagan received his J.D. from Georgetown Law and also received a Masters of Science in International Political Economy from the London School of Economics and Political Science.