AI Governance Series: A Conversation With Max Schrems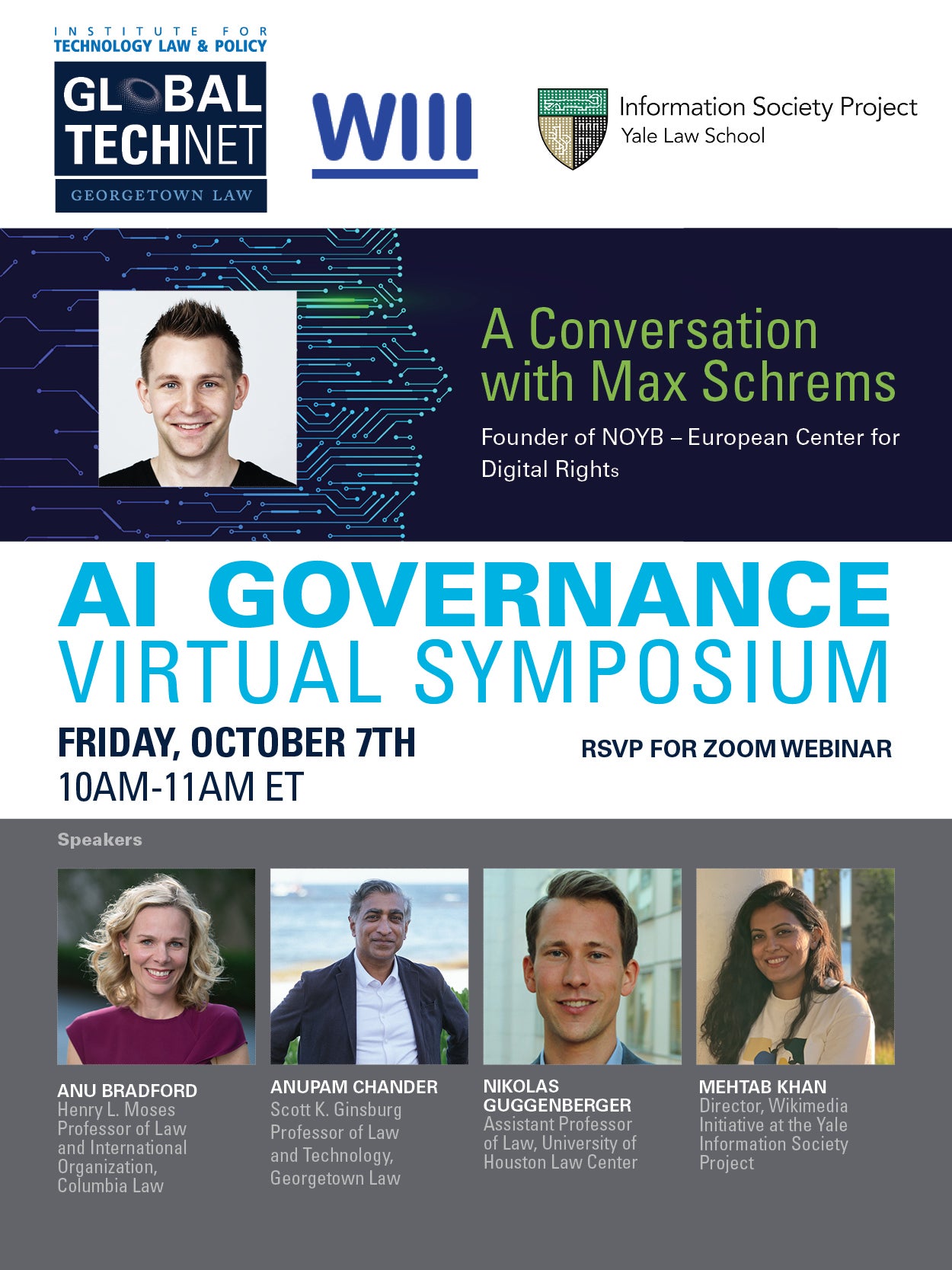 Join us for our latest installment of the AI Governance Series, "A Conversation with Max Schrems", the founder of NOYB. This event is co-hosted by the Wikimedia–Yale Initiative on Intermediares and Information (WIII) at the Information Society Project, Yale Law School, the Georgetown Institute for Technology Law and Policy and the Georgetown Global TechNet Working Group. We hope you will be able to join us Friday, October 7th at 10:00AM ET to hear our panel of experts discuss with Max Schrems and Anu Bradford, the Henry L. Moses Distinguished Professor of Law and International Organization at the Columbia Law School about their role in Data Protection. The panel includes Professor Anupam Chander, the Scott K. Ginsburg Professor of Law and Technology at Georgetown Law; Mehtab Khan, the Resident Fellow and the lead for the Yale/Wikimedia Initiative on Intermediaries and Information; and Nikolas Guggenberger, Assistant Professor at University of Houston Law Center and founding member of this series.
Register for the AI Governance Series: A Conversation with Max Schrems here.