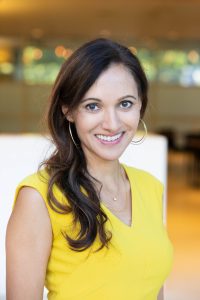 Anjali Bindra Patel joined Georgetown Law as the Chief Diversity Officer in fall 2022. Anjali is a longtime advocate and mentor in the field of diversity and equity with more than two decades of experience developing and executing diversity, equity, employment law, and inclusion leadership strategies.
She previously served as the Global Director of Diversity, Equity and Inclusion at Winrock International, a non-profit humanitarian organization. Before joining Winrock, Anjali was Co-Founder and CEO of Sweatours, assisting mission-driven companies to incorporate and integrate diversity, inclusion, and wellbeing into their organizational DNA.
Anjali's book, "Humanity at Work " discusses diversity and inclusion with remote workforces. She has chaired, led workshops, and spoken at dozens of events and conferences, including the 2020 D.C. Bar Association Conference.
Anjali holds a J.D. from Ohio State University College of Law and a B.A. in Business Management from Kent State University. She is fluent in Hindi.
Contact Anjali Bindra Patel.