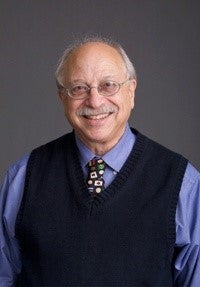 Philip G. Schrag
Director, Center for Applied Legal Studies and Delaney Family Professor of Public Interest Law; A.B., Harvard; LL.B., Yale
Professor Schrag teaches Professional Responsibility and directs the Center for Applied Legal Studies, in which students represent refugees from persecution who are seeking asylum in the United States. He served for 21 years as the Director of the Public Interest Law Scholars Program, through which selected law students who plan careers as public interest lawyers receive scholarship grants and special academic enrichment and guidance in that field. Before joining the Law Center faculty in 1981, he was assistant counsel to the NAACP Legal Defense Educational Fund, Consumer Advocate of the City of New York, a professor at Columbia University Law School, and Deputy General Counsel of the U.S. Arms Control and Disarmament Agency, from which he received a Meritorious Honor Award in 1981. Professor Schrag has also had a distinguished and varied career in civic service, which has included positions as a delegate to the District of Columbia Statehood Constitutional Convention in 1982, an editor and consultant on consumer protection during the Carter-Mondale transition, a consultant to the New York State Consumer Protection Board, a consultant to the Governor's Advisory Council of Puerto Rico, and an Academic Specialist for the United States Information Agency in the Czech Republic and Hungary. In addition, he drafted New York City's Consumer Protection Act of 1969. He is also a prolific author, having written dozens of articles on consumer law, nuclear arms control, political asylum, and various other topics for both law journals and popular publications. He is the author of sixteen books, including Reflections on Clinical Legal Education (with Michael Meltsner, 1998), Asylum Denied: A Refugee's Struggle for Safety in America (with David Ngaruri Kenney, 2008); Refugee Roulette: Disparities in Asylum Adjudication and Proposals for Reform (with Jaya Ramji-Nogales and Andrew I. Schoenholtz, 2009); Lives in the Balance: Asylum Adjudication by the Department of Homeland Security (with Jaya Ramji-Nogales and Andew I. Schoenholtz, 2014); and Baby Jails: The Fight to End the Incarceration of Refugee Children in America (2020).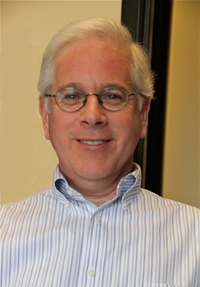 Andrew I. Schoenholtz
Director, Center for Applied Legal Studies; Director, Human Rights Institute; Professor from Practice, Georgetown Law; B.A., Hamilton; J.D., Harvard; Ph.D., Brown
Professor Schoenholtz directs the Certificate in Refugees and Humanitarian Emergencies as well as the Center for Applied Legal Studies at the Law Center, and is the Deputy Director of Georgetown University's Institute for the Study of International Migration.  He teaches courses on Refugee Law and Policy, Refugees and Humanitarian Emergencies, and Immigration Law and Policy.  Prior to teaching at the Law Center, Professor Schoenholtz served as Deputy Director of the U.S. Commission on Immigration Reform and practiced immigration, asylum and international law with the Washington, D.C. law firm of Covington & Burling.  Dr. Schoenholtz has conducted fact-finding missions in Haiti, Cuba, Ecuador, Germany, Croatia, Bosnia, Malawi, and Zambia to study root causes of forced migration, refugee protection, long-term solutions to mass migration emergencies, and humanitarian relief operations.  He researches and writes regularly on refugee law and policy.  His publications include: Refugee Roulette:  Disparities in Asylum Adjudication (co-author); Refugee Protection in the United States Post-September 11th; The Uprooted:  Improving Humanitarian Responses to Forced Migration (chapter on "Improving Legal Frameworks"); and Aiding and Abetting Persecutors: The Seizure and Return of Haitian Refugees in Violation of the U.N. Refugee Convention and Protocol.   Dr. Schoenholtz holds a J.D. from Harvard Law School and a Ph.D. from Brown University.
Deena N. Sharuk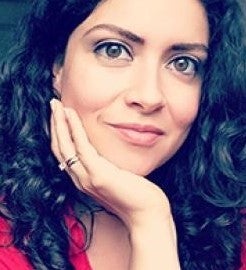 B.A. Wellesley College, J.D., Northeastern University School of Law
Before coming to Georgetown, Deena was a Staff Attorney at the Immigrant Advocacy Program at the Legal Aid Justice Center (LAJC) and Lecturer at the University of Virginia School of Law (UVA). At LAJC, Deena managed the Special Immigrant Juvenile Project, where she represented and coordinated the pro bono representation of abandoned, neglected, and abused immigrant children throughout the state of Virginia. Through a partnership between UVA and LAJC, Deena led the UVA Immigration Law Clinic, guiding students through representation of immigrants in a variety of matters including removal proceedings, defensive and affirmative asylum, and federal litigation. Deena also taught U.S. Refugee and Asylum Law at UVA. Deena was one of the Core Team Members of the Welcoming Greater Charlottesville Task Force, seeking to make the greater Charlottesville area more welcoming to immigrants and people of color. She is a member of the Massachusetts and Virginia Bars.
Prior to her work at LAJC, Deena practiced immigration law in both Virginia and Massachusetts. She was also a fellow at the American Civil Liberties Union of Massachusetts where she conducted research on civil liberties issues arising from the war on terror and the militarization of local police forces. Deena received her J.D. from Northeastern University School of Law, where she was a Dean's Scholar, Recipient of the Melvin R. Wintman Scholarship, and was selected as a Commencement Speaker. She received her B.A. in International Relations from Wellesley College. Deena speaks Spanish and Arabic.
Alison J. Coutifaris
B.A., Haverford College, J.D., University of Pennsylvania Carey Law School
Before joining the Law Center as a clinical teaching fellow, Alison was a Crime Victims Justice Corps Fellow at HIAS Pennsylvania, representing immigrant survivors of domestic violence and sexual assault in immigration matters, including asylum, U visas, Violence Against Women Act petitions, applications for permanent residency, and citizenship.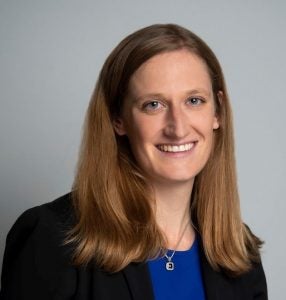 Previously, Alison was a Senior Staff Attorney at Sanctuary for Families (Sanctuary).  At Sanctuary, Alison managed and supervised the asylum practice group, supervising pro bono attorneys on affirmative and defensive asylum applications.  Alison also provided direct representation to immigrant survivors of domestic violence.  Through a partnership with Columbia and Brooklyn Law Schools, Alison supervised student-led U Visa clinics, guiding law students through the representation of immigrant survivors of crime in New York City.
Alison served as a law clerk for the Hon. Denny Chin on the U.S. Court of Appeals for the Second Circuit.  Immediately after law school, she practiced federal income tax law as an associate at Cleary Gottlieb Steen & Hamilton.  Alison received her J.D., magna cum laude, from University of Pennsylvania Carey Law School, where she received the Chertcoff Prize for Excellence in Taxation and the Exemplary Pro Bono Service Award.  She received her B.A. in Anthropology and Spanish Literature (honors) from Haverford College.  Alison speaks Spanish.