Susan Deller Ross, Professor of Law, Director and Founder of IWHR Clinic
J.D., New York University; B.A., Knox College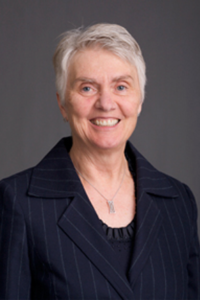 Susan Deller Ross is a Professor of Law at Georgetown University Law Center and Director and Founder of the IWHR Clinic. Before joining the Georgetown law faculty in 1983, she was Special Counsel for Sex Discrimination Litigation to the U.S. Justice Department's Civil Rights Division. Previously, she was Clinical Director of the Women's Rights Project of the American Civil Liberties Union, and an attorney with the General Counsel's Office of the Equal Employment Opportunity Commission. She has filed numerous amicus curiae briefs before the U.S. Supreme Court on women's rights issues and has testified at a number of U.S. congressional hearings concerning sex discrimination. She was one of the attorneys who represented Anita Hill in the Anita Hill-Clarence Thomas congressional hearings. In addition to founding and teaching in the IWHR Clinic, Professor Ross has taught Domestic Relations Law and Advocacy and Employment Discrimination Law and Advocacy in Georgetown's Clinical Programs. She currently teaches International and Comparative Law on Women's Human Rights and has taught Equal Employment Opportunity Law, Family Law, and Gender and the Law.
Professor Ross has published widely in the area of domestic and international women's rights and speaks regularly to audiences around the world. A list of her publications and presentations can be found on her faculty page.
Catherine B. Cooper, Supervising Attorney & Teaching Fellow
J.D., Harvard Law School; B.A., McGill University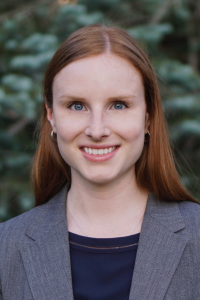 Catherine Cooper is the Clinical Teaching Fellow for the IWHR Clinic. Prior to joining the Clinic, she was Counsel at the Public International Law & Policy Group (PILPG), where she managed two of PILPG's human rights documentation programs and provided technical support to civil society organizations in East Africa and Myanmar. Previously, Catherine worked as an international legal advisor at Justice Base in Myanmar on the rights of ethnic and religious minorities, including access to citizenship. She was also a fellow with the Africa Section of the Center for Reproductive Rights, where she supported domestic litigation and advocacy with U.N. and regional mechanisms to advance women's rights. Catherine clerked for the Honorable Pamela A. Harris of the U.S. Court of Appeals for the Fourth Circuit and for the Honorable Peter J. Messitte of the U.S. District Court for the District of Maryland.
Anna Harty, Office Manager
Anna serves as the office manager for several programs at Georgetown Law. She handles the day-to-day administrative operations of the International Women's Human Rights Clinic, the Domestic Violence Clinic, the Social Enterprise & Nonprofit Law Clinic, and the DC Affordable Law Firm LL.M. Fellowship Program. She graduated from Xavier University with a B.A. in Gender & Diversity Studies. As a Brueggeman Fellow at Xavier, Anna developed an independent study examining the role of gender in conflict resolution and traveled to Uganda to engage in related research. After graduating, Anna did a year of service through Jesuit Volunteer Corps and coordinated legal services for asylum seekers at YMCA International Services in Houston, TX.