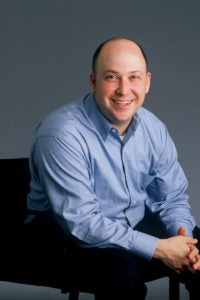 Carmack Waterhouse Professor of Law and Finance
Adam J. Levitin
A.B., Harvard; A.M., Columbia; M.Phil., Columbia; J.D., Harvard
Areas of Expertise:
Connect With Adam J. Levitin
Phone
Office
Hotung Building 6022
Professor Levitin specializes in bankruptcy, commercial law, and financial regulation. His scholarship has won numerous awards, including the American Law Institute's Young Scholar's Medal, in recognition of his work's potential to influence improvements in law.
Before joining Georgetown faculty, Professor Levitin practiced in the Business Finance & Restructuring Department of Weil, Gotshal, & Manges, LLP and served as law clerk to the Honorable Jane R. Roth on the United States Court of Appeals for the Third Circuit. Professor Levitin has also previously served as the Bruce W. Nichols Visiting Professor of Law at Harvard Law School, as the Robert Zinman Scholar in Residence at the American Bankruptcy Institute, as Special Counsel to the Congressional Oversight Panel for the Troubled Asset Relief Program, and on the Consumer Financial Protection Bureau's Consumer Advisory Board.
Books
Adam Levitin, Business Bankruptcy: Financial Restructuring and Modern Commercial Markets
(New York: Wolters Kluwer 3d ed. 2022).
Adam Levitin, Consumer Finance: Markets and Regulation
(New York: Wolters Kluwer 2d ed. 2022).
Contributions to Law Reviews and Other Scholarly Journals
U.S. Supreme Court Briefs
Brief for Amici Curiae Financial Regulation Scholars Supporting Petitioners
, CFPB v. Cmty. Fin. Servs. Ass'n Am., Ltd., No. 22-448 (U.S. May 15, 2023). [
WWW
]