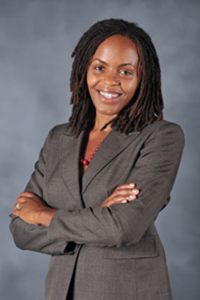 Professor of Law
Alicia Plerhoples
A.B., Harvard; M.A., Princeton; J.D., Yale
Areas of Expertise:
Connect With Alicia Plerhoples
Alicia Plerhoples' research and teaching interests include social enterprise law, nonprofit law, corporate governance, and clinical legal education. She received a J.D. from Yale Law School, a Masters in Public Administration from Princeton University's Woodrow Wilson School of International and Public Policy, and an A.B. from Harvard College. Prior to coming to Georgetown, Plerhoples was the Orrick, Herrington & Sutcliffe Clinical Teaching Fellow at Stanford Law School and a Visiting Assistant Professor at the University of California Hastings College of the Law. After law school, she worked at law firms in New York City and Silicon Valley where she advised asset-based lenders and emerging biomedical and technology companies on finance arrangements.
At Georgetown, Plerhoples is director of the Social Enterprise & Nonprofit Law Clinic through which law students provide pro bono corporate and transactional legal services to social enterprises, nonprofit organizations, and small businesses. Professor Plerhoples has been active in the social enterprise legal sector, writing and presenting about corporate governance and corporate laws that facilitate the work of social entrepreneurs. Plerhoples regularly contributes to the Social Enterprise Law Blog at www.socentlaw.com.
Contributions to Law Reviews and Other Scholarly Journals
U.S. Supreme Court Briefs
Brief of Amici Curiae Corporate Law Professors in Support of Respondents, Masterpiece Cakeshop, Ltd. v. Colo. Civil Rights Comm'n, No. 16-111 (U.S. Oct. 30, 2017).
[
WWW
]
Book Chapters & Collected Works
Alicia E. Plerhoples,
The Promise of Social Enterprise for Low-Income Communities, in
The Cambridge Handbook of Social Enterprise Law
142-153 (Benjamin Means & Joseph W. Yockey eds., New York: Cambridge University Press 2018).
[
BOOK
]
Alicia E. Plerhoples,
Delaware Public Benefit Corporations 90 Days Out: Who's Opting In?, in
57 Corporate Practice Commentator
49-81 (Robert B. Thompson ed., St. Paul, Minn.: Thomson Reuters 2016).