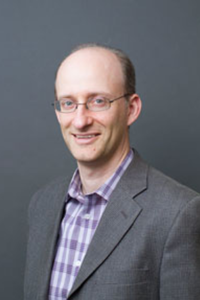 Professor of Law
Brian Galle
A.B., Harvard; J.D., Columbia; LL.M., Georgetown
Areas of Expertise:
Phone
Email
Office
Hotung Building 6024
Professor Galle arrives at the Law Center from Boston College Law School. Before that, he was on the faculty at Florida State University College of Law.  His research and teaching interests include taxation, nonprofit organizations, behavioral law and economics, federalism, and public finance economics. He was a visiting professor at the Law Center in the 2008-2009 academic year and has been a visitor at George Washington University Law School and a visiting fellow at the Urban/Brookings Tax Policy Center. He practiced for three years as an attorney in the Criminal Appeals and Tax Enforcement Policy Section of the Tax Division, U.S. Department of Justice. He also clerked for Judge Robert A. Katzmann of the U.S. Court of Appeals for the 2nd Circuit and Judge Stephen M. Orlofsky of the U.S. District Court for the District of New Jersey. A graduate of Harvard College, he received a J.D. from Columbia and an LL.M. from Georgetown. 
Forthcoming Works - Journal Articles & Working Papers
Brian Galle,
How to Save Unemployment Insurance,
50 Ariz. St. L.J.
(forthcoming). [
SSRN
]
Contributions to Law Reviews and Other Scholarly Journals
U.S. Supreme Court Briefs
Brief of Amici Curiae Law Professors and Economists in Support of Petitioner, South Dakota v. Wayfair, Inc., No. 17-494 (U.S. Mar. 5, 2018).