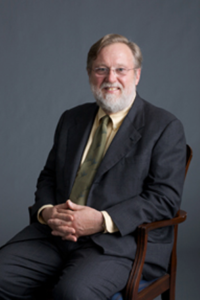 John Hampton Baumgartner, Jr. Professor of Real Property Law; Faculty Director, Georgetown Environmental Law and Policy Program; Faculty Director, Georgetown Climate Resource Center
J. Peter Byrne
B.A., Northwestern; M.A., University of Virginia; J.D., University of Virginia
Areas of Expertise:
Phone
Email
Assistant
Melanie Hudgens
Office
McDonough Hall 506
Professor Byrne joined the Law Center faculty in 1985. After graduation from the University of Virginia law school, he served as a law clerk to Judge Frank Coffin and U.S. Supreme Court Justice Lewis Powell and then worked as an associate with the D.C. firm of Covington & Burling. He teaches and writes in the areas of Property, Land Use, Constitutional Law, and Higher Education Law and Policy. He served as Associate Dean for the JD Program from 1997 to 2000. He was John Carroll Research Professor in 1996-97.
Contributions to Law Reviews and Other Scholarly Journals
Selected Contributions to Other Publications
U.S. Supreme Court Briefs
Brief of Property Law Professors as Amici Curiae in Support of Respondents, Murr v. Wisconsin, No. 15-214 (U.S. June 14, 2016).