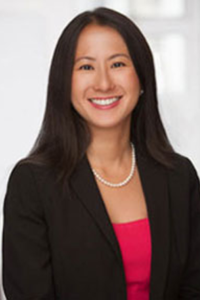 Associate Professor of Law
Yvonne Tew
B.A., University of Cambridge; Ph.D., University of Cambridge; LL.M., Harvard
Areas of Expertise:
Phone
Assistant
Victoire Saperstein
Office
McDonough Hall 462
Office Hours
Monday 3:45-5:15 p.m.
Professor Yvonne Tew writes and teaches in the areas of constitutional law, comparative constitutional law, and religion and law. Prior to joining the Georgetown Law faculty, she taught at Columbia Law School as an Associate-in-Law and was a Hauser Global Research Fellow at the New York University School of Law. She completed her Ph.D. in comparative constitutional law at the University of Cambridge as a Gates Cambridge Scholar. Her dissertation was awarded the Distinction in Research Prize in the Arts and Humanities in 2012 by St. Catharine's College, University of Cambridge. While at the University of Cambridge, she served as the Editor-in-Chief of the Cambridge Student Law Review (the flagship student-run law review). Her scholarship has been published or is forthcoming in the Virginia Journal of International Law, Columbia Journal of Transnational Law, Washington International Law Journal, American Journal of Comparative Law, Cambridge Law Journal, and in several book collections published by Oxford University Press, Cambridge University Press and Edward Elgar Publishing. Her book on constitutional adjudication in Southeast Asia is forthcoming with Oxford University Press.
Professor Tew received her first law degree from the University of Cambridge graduating with Double First Class Honors in 2007. She then completed her Master of Laws (LL.M.) from Harvard Law School after winning the Cambridge-Harvard Law Link scholarship awarded to the top two final-year law graduates from the University of Cambridge admitted to Harvard Law School. Professor Tew previously worked at the Permanent Mission of Malaysia to the United Nations in New York and is a member of the New York state bar. She has taught at Columbia Law School and the University of Cambridge.
Featured Scholarship
Yvonne Tew,
Malaysia's Invisible Constitution, in
The Invisible Constitution in Comparative Perspective
376-400 (Rosalind Dixon & Adrienne Stone eds., New York: Cambridge University Press 2018).
[
BOOK
]
Yvonne Tew,
Comparative Originalism in Constitutional Interpretation in Asia
,
29 Sing. Acad. L.J. (Special Issue) 719-742 (2017)
.
[
WWW
]
Yvonne Tew,
Malaysia, in
The Oxford Handbook of Constitutional Law in Asia
(David Law, Holning Lau & Alex Schwartz eds., Oxford University Press forthcoming).
Yvonne Tew, Constitutional Statecraft in Asian Courts
(Oxford University Press forthcoming).
Yvonne Tew,
Constitutionalizing and Politicizing Religion in Contemporary Malaysia
,
Kyoto Rev. Se. Asia,
no. 23, 2018.
[
WWW
]