For Employers
Thank you for your interest in Georgetown University Law Center and in recruiting our students and graduates! Please use the links to the right and below to learn more about how to recruit our students and alumni.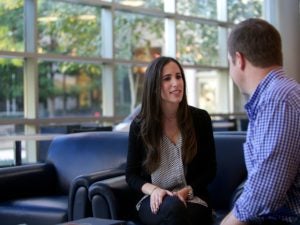 The J.D. Office of Career Strategy and Office of Public Interest and Community Service teams work with students to create individualized career plans and promote opportunities through our numerous programs, job search resources, and recruitment activities. We are committed helping employers develop effective recruitment strategies that meet your hiring objectives.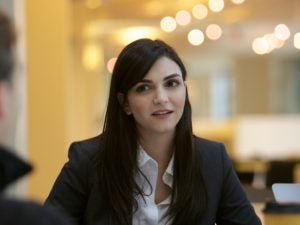 The LL.M. Office of Graduate Careers is a group of experienced attorneys that provides professional development and career advising services to Georgetown Law's U.S. and foreign-trained graduate (LL.M. and S.J.D.) students to make them more marketable to employers. Office of Graduate Careers also works with individual employers to create recruitment arrangements tailored to their needs and preferences.
Equal Opportunity and Non-Discrimination in Employment
Georgetown University provides equal opportunity in employment for all persons, and prohibits unlawful discrimination and harassment in all aspects of employment because of age, color, disability, family responsibilities, gender identity or expression, genetic information, marital status, matriculation, national origin, personal appearance, political affiliation, race, religion, sex, sexual orientation, veteran's status or any factor prohibited by law. Inquiries regarding Georgetown University's non-discrimination policy may be addressed to Institutional Diversity, Equity & Affirmative Action, 37th and O Sts., N.W., Suite M36, Darnall Hall, Georgetown University, Washington, D.C. 20057.
By submitting a job posting, your organization agrees to abide by Georgetown University Law Center's non-discrimination policy, which is to provide equal opportunity in its programs, activities, and employment practices; to prohibit discrimination and harassment in education and employment because of race, color, religion, national origin, sex, age, handicap or disability, or sexual orientation, personal appearance, family responsibility, gender identity or expression, genetic information, marital status, political affiliation, veteran's status or any other factor prohibited by law; and to promote the realization of equality of opportunity in education and employment throughout the Law Center in accordance with the policy expressed in the University-wide Affirmative Action Plan.
By submitting a job posting, your organization certifies that it complies and will comply with all applicable employment laws and regulations, including wage and hour laws.