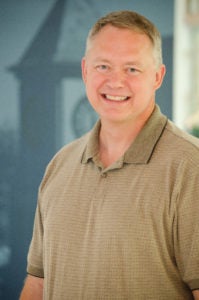 Chris Hall
Director of Residence Life & Student Housing
Chris Hall has been a part of the Georgetown community since 1999. Prior to coming to Georgetown Law, Chris worked for an educational foundation in Washington, D.C. focusing on civics and government, and for Midwestern State University in Wichita Falls, Texas. He holds a B.A. in political science and history and an M.A. in Liberal Studies. Chris lives with his wife and two daughters in nearby Silver Spring, MD. A native Texan, Chris is a die-hard Dallas Cowboys and accustomed to taking on the fans of the local team!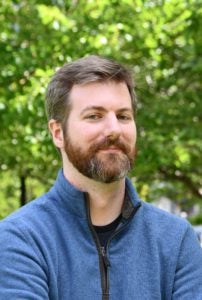 J. Trent Kennedy
Coordinator of Residence Life & Student Housing
Trent Kennedy oversees the regular operations of the Gewirz Student Center, advising residents and supervising the Resident Fellows. Before coming to Georgetown Law, Trent earned his J.D. from the University of Minnesota and his M.A. in Student Personnel Services from Northwestern State University. He currently serves on the leadership of both the Student Services section and the new section on Empirical Study of Legal Education and the Legal Profession within the American Association of Law Schools. Trent apparently struggles to smile in photos, but he will actually laugh at your jokes.