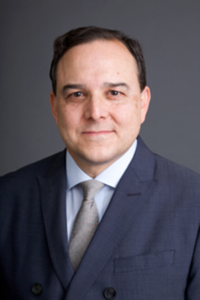 Professor of Law
Carlos Manuel Vazquez
B.A., Yale; J.D., Columbia
Areas of Expertise:
Phone
Assistant
Allison Donahoe
Office
Hotung Building 6009
After graduating from law school, where he was Articles and Book Reviews Editor of the Columbia Law Review, Professor Vazquez served as a law clerk to the Honorable Stephen Reinhardt of the U.S. Court of Appeals for the Ninth Circuit. He then practiced law with Covington and Burling in Washington, DC, before joining the law school faculty as a visiting professor of law in 1990, and then as an associate professor in 1991. From 2000 to 2003, he was the United States member of the Inter-American Juridical Committee, the organ of the Organization of American States responsible for juridical matters and for promoting the progressive development and codification of international law in the Americas. Professor Vazquez has written and taught primarily in the areas of international law, constitutional law, and federal courts.
Forthcoming Works - Book Chapters and Collected Works
Books
Carlos M. Vázquez, Thomas Buergenthal, Dinah Shelton & David P. Stewart,
International Human Rights in a Nutshell
(St. Paul, Minn.: West Academic Publishing 5th ed. 2017). [
BOOK
]
Contributions to Law Reviews and Other Scholarly Journals
Carlos M. Vázquez,
Introduction to Symposium on the Third Restatement of Conflict of Laws,
110 Am. J. Int'l L. (Unbound) 137-138 (2016)
.