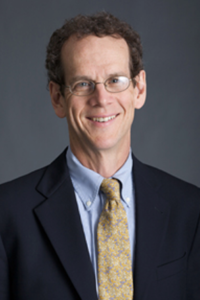 Hon. George J. Mitchell Professor in Law and Public Policy
David D. Cole
Areas of Expertise:
Connect With David D. Cole
David Cole teaches constitutional law, national security, and criminal justice at Georgetown University Law Center. He is also the legal affairs correspondent for The Nation, and a regular contributor to the New York Review of Books. He has been published widely in law journals and the popular press, including the Yale Law Journal, California Law Review, Stanford Law Review, New York Times, Washington Post, The New Republic, Wall Street Journal, and Los Angeles Times. He is the author of seven books. Less Safe, Less Free: Why America Is Losing the War on Terror, published in 2007, and co-authored with Jules Lobel, won the Palmer Civil Liberties Prize for best book on national security and civil liberties. Enemy Aliens: Double Standards and Constitutional Freedoms in the War on Terrorism, received the American Book Award in 2004. No Equal Justice: Race and Class in the American Criminal Justice System was named Best Non-Fiction Book of 1999 by the Boston Book Review, and best book on an issue of national policy in 1999 by the American Political Science Association. His most recent book is The Torture Memos: Rationalizing the Unthinkable (2009). 
He received his bachelor's degree and law degree from Yale University. He worked as a staff attorney for the Center for Constitutional Rights from 1985-90, and has continued to litigate as a professor. He has litigated many significant constitutional cases in the Supreme Court, including Texas v. Johnson and United States v. Eichman, which extended First Amendment protection to flagburning; National Endowment for the Arts v. Finley, which challenged political content restriction on NEA funding; and Holder v. Humanitarian Law Project, which challenged the constitutionality of the statute prohibiting "material support" to terrorist groups, which makes speech advocating peace and human rights a crime. He has been involved in many of the nation's most important cases involving civil liberties and national security, including the case of Maher Arar, a Canadian citizen rendered to Syria by U.S. officials and tortured there.
The late New York Times columnist Anthony Lewis called David "one of the country's great legal voices for civil liberties today," and Nat Hentoff has called him "a one-man Committee of Correspondence in the tradition of patriot Sam Adams." David has received two honorary degrees, and numerous awards for his human rights work, including, in 2013, the inaugural Norman Dorsen Presidential Prize from the ACLU for lifetime commitment to civil liberties.
Contributions to Law Reviews and Other Scholarly Journals
Selected Contributions to Other Publications
David D. Cole,
Trump's Inquisitor
,
N.Y. Rev. Books,
Apr. 19, 2018, at 16, 18.
David D. Cole,
The Truth About Our Prison Crisis,
N.Y. Rev. Books,
June 22, 2017, at 29-31 (reviewing
John F. Pfaff, Locked In: The True Causes of Mass Incarceration—and How to Achieve Real Reform
(2017) &
James Forman Jr., Locking Up Our Own: Crime and Punishment in Black America
(2017)).
Book Chapters & Collected Works
David D. Cole,
Foreword,
in
Richard L. Abel, Law's Wars: The Fate of the Rule of Law in the US "War on Terror"
vii-vii (New York: Cambridge University Press 2018).
[
BOOK
]
David D. Cole,
The Changing Politics of Crime and the Future of Mass Incarceration, in
1 Reforming Criminal Justice
13-23 (Erik Luna ed., Phoenix, Ariz.: Academy for Justice 2017). [
WWW
]