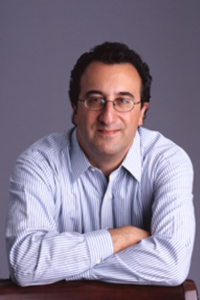 Professor from Practice
Martin S. Lederman
A.B., University of Michigan; J.D., Yale
Areas of Expertise:
Professor Lederman was Deputy Assistant Attorney General in the Department of Justice's Office of Legal Counsel from 2009 to 2010, and an Attorney Advisor in OLC from 1994-2002.  From 1988 to 2004, he was an attorney at Bredhoff & Kaiser, where his practice consisted principally of federal litigation, including appeals, on behalf of labor unions, employees and pension funds.  In 2008, with David Barron, he published a two-part article in the Harvard Law Review examining Congress's authority to regulate the Commander in Chief's conduct of war.  
Prior to rejoining the Department of Justice, he was a regular contributor to several blogs and web sites, including Balkinization, SCOTUSblog, Opinio Juris, and Slate, writing principally on issues relating to separation of powers, war powers, torture, detention, interrogation, international law, treaties, executive branch lawyering, statutory interpretation and the First Amendment.  He served as law clerk to Chief Judge Jack B. Weinstein on the United States District Court for the Eastern District of New York, and to Judge Frank M. Coffin on the United States Court of Appeals for the First Circuit.
Contributions to Law Reviews and Other Scholarly Journals
U.S. Supreme Court Briefs
Brief of Professors Samuel R. Bagenstos, Michael C. Dorf, Martin S. Lederman, Leah M. Litman, and Margo Schlanger as Amici Curiae in Support of Respondent Stephens, R.G. & G.R. Harris Funeral Homes, Inc. v. EEOC, No. 18-107 (U.S. July 3, 2019).
[
WWW
]
Brief of Amici Curiae Professors Walter Dellinger and Martin S. Lederman in Support of Neither Petitioners Nor Respondents, Am. Legion v. Am. Humanist Ass'n, Nos. 17-1717, 18-18 (U.S. Dec. 20, 2018).
[
WWW
]
Brief for Professors Samuel Bagenstos, Michael C. Dorf, Martin S. Lederman and Leah M. Litman as Amici Curiae in Support of Respondent, Gloucester Cty. Sch. Bd. v. G.G., No. 16-273 (U.S. Mar. 2, 2017).