All Georgetown Law students are members of the Student Bar Association (SBA), and are represented by a House of Delegates and Executive Board. The bimonthly meetings listed on the Calendar are open to everyone and include an Open Forum for any student to share a suggestion or concern.
The SBA works through a variety of committees and through individual initiatives to make positive changes to campus policy, engage in dialogue with members of the faculty and administration, and host events for the Georgetown Law community. All students also have the opportunity to serve on a student-faculty committee and share in SBA-sponsored programs and special events, including ways to interact with faculty and alumni and just have some fun.
Please feel free send us an email at the Law SBA email account with any questions or comments.
We look forward to hearing from you!
– Georgetown Law Student Bar Association, 2018-2019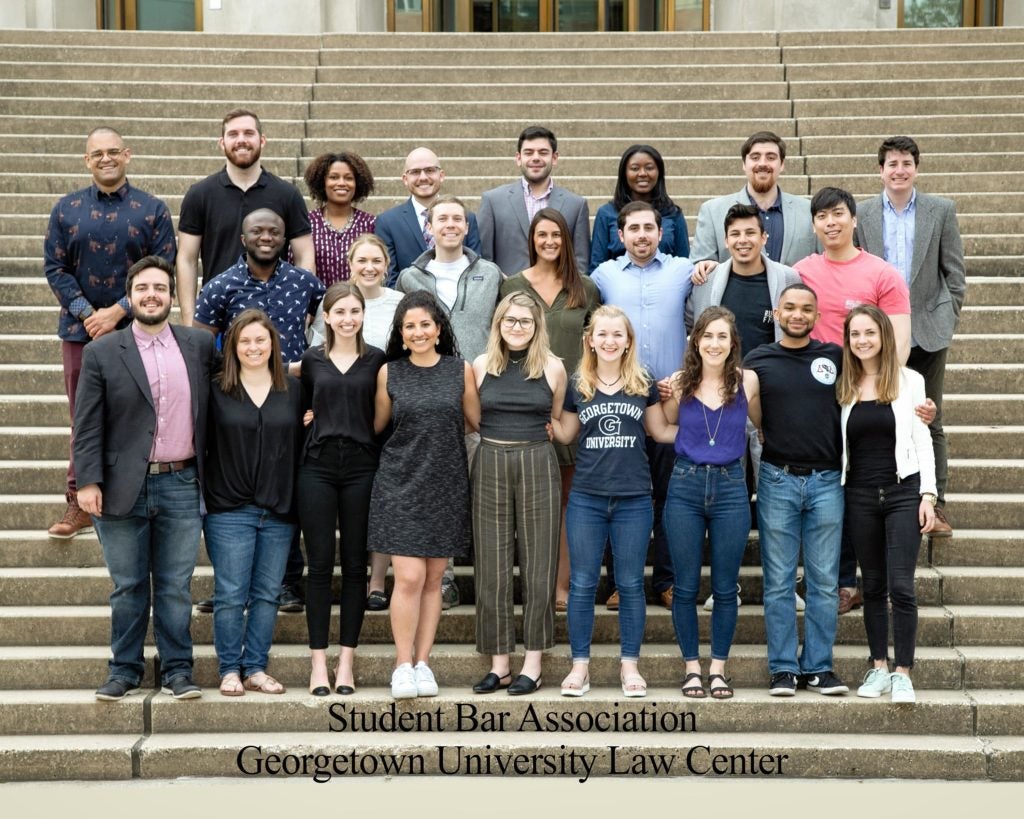 ANNOUNCEMENTS
SBA OUTLINE and SYLLABUS BANK
SBA recently did a major update to the Outline Bank. This included adding a separate Syllabus Bank. (View the Outline Bank) If you are having trouble accessing the Outline Bank, please remember to log in with your NetID@law.georgetown.edu. If you still have trouble, please email the technology help desk or go to IST located in McD 152 next to Hart Auditorium to fix any issues.
FUNDING GUIDELINES
To see the newly published Appropriations Committee guidelines please read the SBA Appropriations Committee Funding Guidelines.