Center for Wellness Promotion
Wellness is a foundation of academic and professional success.
Georgetown Law is one of the only law schools in the country with four therapists and a psychiatrist on staff who offer a range of psychological services at no charge to students. The Law Center also has free screening tools, free online talk therapy for those with student health insurance, the Georgetown Law Mental Health Alliance (a student organization focused on mental health support), and a weekly addiction recovery group open to graduate students in the D.C. area. To learn more about the weekly student addiction recovery group, please email lawwellness@georgetown.edu.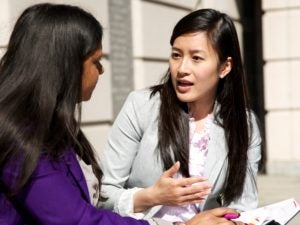 With Counseling and Psychiatric Services on campus, student-run mental health support groups, meditation guides and more, Georgetown Law has the support its students need.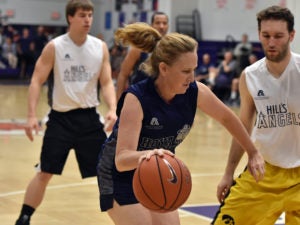 Regular exercise improves physical health, enhances memory skills and sleep, and relieves stress. Georgetown Law offers many different ways to sweat, clear your head, and breathe deeply. The Sport & Fitness Center is a great place to start!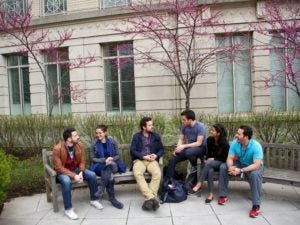 Fellowship and reflection add meaning and depth to your legal education in and outside the classroom. Taking time to explore your personal values will enhance your career search and help you form the good judgment you will need in practice.