Jose Luis Davila-Gonzalez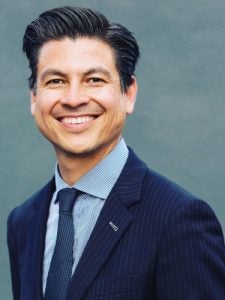 Originally from Mexico City, Jose Luis attended the University of Maryland, College Park where he obtained his bachelor's degree in Psychology with a minor in Business. Prior to Georgetown Law, he worked for Population Services International (PSI) as a Procurement Officer in charge of the Latin America and Eastern Europe regions. Back in Mexico City, Jose Luis worked as a chewing gum salesman for Warner Lambert now part of Mondelez International, Inc. where he became the first salesman under 23 to reach the highest sales volume in Mexico City. Jose Luis completed his Executive MBA from Georgetown University–The McDonough School of Business in partnership with ESADE Business School in Madrid and the Fundacao Getulio Vargas in Rio de Janeiro. Most recently, Jose Luis received his certificate in Leadership Coaching from Georgetown University School of Continuing Studies. He runs the Professional Development Coaching Program (PDCP) for students to build on their strengths and tackle their challenges through personal coaching sessions. Jose Luis enjoys the cultural scene in DC and paints in his free time. You can see some of his art pieces in the Office of Career Strategy.
Lauren DePompeo
Lauren DePompeo is the Associate Director of Law Center Operations in the Counseling and Psychiatric Service (CAPS) office. Lauren earned her Psy.D. in Clinical Psychology from The Chicago School of Professional Psychology – Washington DC Campus in 2016, and her Bachelor of Arts in Psychology from the University of Virginia in 2009. Lauren has participated as a Lawyers in Balance facilitator since Fall 2017. She looks forward to working with students outside of her role at CAPS to find new ways to destress and build a more harmonious and fulfilling lifestyle.
Maura DeMouy
Maura grew up in a suburb of W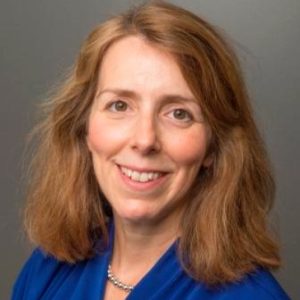 ashington, D.C. After graduating from law school, she practiced law for over five years, last at Hogan & Hartson (now HoganLovells).  After leaving private practice, Maura taught legal research, writing and critical thinking skills at University of Maryland's law school (UMD Law), coordinated programming designed to prepare students for legal practice through the LEAD Initiative and taught in UMD Law's Women, Leadership and Equality program. Immediately prior to coming to Georgetown Law, she was Dean of Students at the Catholic University of America's law school. At Georgetown, she began as the Director of Academic Success and now is the Assistant Dean for Experiential Education and Executive Director of the Law Center's RISE Program for students from backgrounds underrepresented in the legal profession. She has been a Lawyers in Balance facilitator for over 4 years. She finds that mindfulness grounds her personally and professionally. When not at the Law Center, you might find her hiking with her sons, taking her dog Jasmine for a walk or racing a triathlon.
Lauren Dubin
Lauren Dubin, is Director of Public Sector Careers in the Office of Public Interest and Community Service and an administrator and facilitator for the Law Center's "Lawyers in Balance" Mindful Meditation Program. Lauren graduated from the University of MD with an M.A. in Counseling, Higher Education and Career Development. She is dedicated to bringing the lessons of mindfulness to the Law Center community through ongoing meditation opportunities, continuing education and enhanced awareness of contemplative practice in professional development.
Michael Goldman
Michael Goldman, a Georgetown University Law Center graduate and a lawyer in a previous career, has been the Jewish Chaplain for the Law and Medical Centers since August 2002. He has been a student of Judaism for most his adult life and has taught numerous courses on Judaica, including courses at Georgetown. Prior to his involvement in LIB, Michael facilitated groups at the Georgetown Medical Center in their mind-body seminar. Based on that experience, Michael worked with administrators at the Georgetown Law to adapt the mind-body course for law students. In this regard, Michael has studied the works of Jon Kabat Zinn and Thich Nhat Hanh, among others, on the subject of mindfulness. He attended and presented at the June 2013 Workshop on Mindfulness in Legal Education at Berkeley Law.
Chris Hall
Chris Hall is the Director of Residence Life & Student Programs at Georgetown University Law Center and has been with the Law Center since the 1999-2000 academic year. A native Texan, Chris has lived in Washington, DC since 1990, working with a law firm (Silverstein and Mullens) and an educational foundation (Close Up) before taking a brief sabbatical from Washington to return to Texas at Midwestern State University. Chris earned his master's degree in Social and Public Policy from Georgetown and is considering a doctoral degree in education. He and his wife live in the Capitol Hill area of Washington, DC.
Jennifer Ngai Lavallee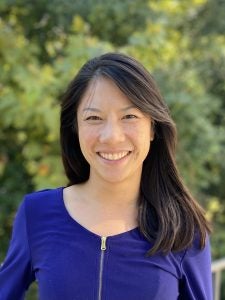 Jen is an Assistant Director in the Office of Public Interest and Community Service, where she provides public interest career counseling and support to law students. Jen joined Georgetown Law in 2022 after practicing as a legal services attorney focusing on consumer protection law at Legal Aid DC for more than twelve years and as an associate at a large law firm for several years before that. She first sought out mindfulness as a tool for managing stress and cultivating sustainability as a lawyer engaged in social justice work – and soon found it to be a way of life. She has studied mindfulness through the Mindfulness-Based Stress Reduction program at UMass Memorial Health Center for Mindfulness and is dedicated to helping bring the lessons of contemplative practice to the legal profession and the Law Center community. She loves music, exploring the outdoors with her family, and traveling.
Mitos Parabot
Mitos has been a Lawyers/Staff in Balance facilitator since 2009 fall. Her long-term avocation in personal development has allowed her to experiment with various practices and appreciates the importance of caring of one's mind, body, and spirit. As a facilitator, she gladly shares with others her insights in caring for one's self through a mindfulness practice. She continues her learning by having earned her Health Coaching certificate from Georgetown's School of Continuing Studies. She is also a certified facilitator of SoulCollage®. Mitos feels privileged to be giving back to the Law Center community through her participation in the Lawyers/Staff in Balance program. You will find her in the Office of the Dean suite, where she provides administrative assistance to the associate dean of the JD Program and the associate dean of Research and Academic Programs.
 Julia Saladino
Julia Saladino is an Assistant Director in the Office of Public Interest and Community Service, where she provides career counseling to law students interested in public sector career paths. Julia was trained to become a Lawyers in Balance facilitator in 2022. Julia grew up in New Orleans, Louisiana and has been in the Washington, D.C. area since moving here for law school in 2008. She uses mindfulness techniques to navigate a busy life with toddlers and to stay present and grounded in both her professional and personal life.
Renate Seiwert
Renate Seiwert serves as the Associate Director for International Programs in the Office of Graduate & International Programs where she advises LL.M. students in the IBEL/ILS/General Studies LL.M. programs. Renate received her BA in Anthropology from Miami University of Ohio and her MPS in Higher Education Administration from Georgetown's School of Continuing Studies. Renate is currently pursuing a Doctorate in Liberal Studies at Georgetown. Before joining Georgetown, Renate spent several years teaching English and facilitating curriculum development in Northern India while studying Tibetan language, history, culture, and Buddhism. Renate has been a LIB facilitator since 2017, and she looks forward to continuing her work in helping students de-stress by discovering the benefits of mindfulness.
Ruby Sheikh
Ruby Sheikh is the Assistant Director of Public Interest Employer & Alumni Outreach in the Office of Public Interest & Community Service (OPICS) where she helps public sector employers connect with Georgetown students and alumni. Prior to joining OPICS, Ruby was with the Office of Career Strategy (OCS). Ruby is Pakistani-American but was raised in Saudi Arabia and Bahrain and has spent most of her adult life in Chicago and Washington, DC. She considers herself a global citizen and enjoys learning about different cultures through food, travel and great conversations.  Ruby joined the LIB program as a facilitator in 2017 and looks forward to helping students develop strategies to re-frame and manage their stress and explore the benefits of mindfulness.
Amrita Singh
Amrita is the Director of the Office of Graduate Careers. Prior to joining Georgetown Law, she spent several years working for civil rights advocacy and education non-profit organizations primarily focusing on First Amendment religious freedom policy issues. Amrita obtained her J.D. at the University of Florida, Levin College of Law, and her A.B. in Psychology from Washington University in St. Louis. She has also earned a certificate in Leadership Coaching from Georgetown and is a certified yoga instructor.
Mary Ellen Vigeant
Mary Ellen (she/her/hers) partners with students, faculty, and staff to promote accessible environments across the Law Center. Mary Ellen is also a trained facilitator in the Law Center's Lawyers in Balance program. Mary Ellen is a certified Speech Language Pathologist with a M.Ed. in Higher Education. Prior to coming to Georgetown, Mary Ellen was a Student Accessibility and Academic Resource Specialist at The Fletcher School at Tufts University. Mary Ellen is enjoying getting settled into DC life after recently moving from Boston with her wife and fur children.