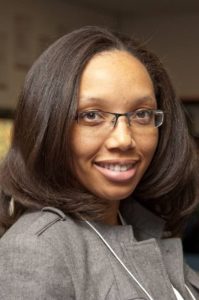 Charisma X. Howell, Visiting Associate Professor and Street Law Director
Professor Howell recently returned to Georgetown as a Visiting Associate Professor and Director of the Georgetown Street Law program. She has an extensive history with Street Law, serving as the clinical teaching fellow, adjunct professor, visiting professor, and clinic co-director over her first four-year tenure. She researched the areas of education policy, accountability, assessment, and best practices. During her time away from Street Law, Professor Howell was the deputy director and legal counsel of the Criminal Justice Coordinating Council in the District of Columbia, Executive Office of the Mayor, where she collaborated with local juvenile and adult justice agencies to create policies at the intersections of justice and education to improve outcomes for justice-involved citizens. Professor Howell also served as legislative counsel and general counsel for an education advocacy organization that promoted access to high-quality education for all students.
Professor Howell has taught student-centered teaching methodologies domestically and internationally for over a decade at the graduate and undergraduate levels and diverse stakeholders, including legal professionals, laypeople, and policymakers.
Professor Howell started her advocacy career by amassing numerous academic and trial skills related awards. She participated in the Institute for Criminal Defense Advocacy's Trial Skills Academy. Although the only student among 75 trial attorneys, Mrs. Howell was named "Best Advocate." She excelled in the courtroom and won a not guilty verdict in her first criminal jury trial with the San Diego County Public Defender's Office. Professor Howell worked for the Honorable Judge John A. Houston of the United States District Court, Southern District of California. Also, she interned at the California Innocence Project, which seeks to release wrongfully convicted prisoners in California.
Professor Howell attended Arizona State University, achieving a Bachelor of Science in Business Management with an emphasis in Small Business and Entrepreneurship. She obtained her law degree from California Western School of Law in 2.5 years and her Master of Laws in Advocacy from Georgetown University Law Center.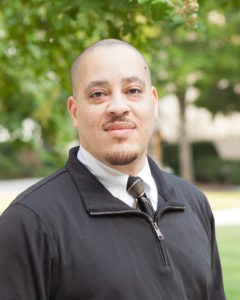 Tarik Barrett, Teaching Fellow
Tarik Barrett is a native of the District of Columbia and Prince George's County, Maryalnd, and an alumnus of the Georgetown University Law Center. While a student at the Law Center, he served as a law student instructor with the Georgetown Street Law Clinic, where he worked with adult Street Law students at the D.C. Central Detention Center and the Clean & Sober Streets residential and outpatient drug and alcohol treatment and rehabilitation program. Prior to joining Georgetown Street Law as a teaching fellow, he served as a Street Law instructor at both Anacostia High School and Benjamin Banneker Academic High School. Since joining Street Law, Tarik has served as an instructor at Theodore Roosevelt High School and was the primary author of the 47th Annual Georgetown University Law Center and District of Columbia and Prince George's County Public High Schools 2019 Street Law Mock Trial, Johnson & Johnson v. University of Metro City, et al..
A passionate advocate for education and social justice, Tarik has spent most of his academic and professional career working to ensure egalitarianism for the marginalized and voiceless.  As a political appointee in the administration of former President Barack H. Obama, he served as a policy advisor and primary speech writer for the Assistant Secretary at the United States Department of Education. As the policy lead for correctional education and reentry, he represented the agency on the Federal Interagency Reentry Council's staff-level working group. He also co-led the development of the division's strategic plan related to education technology, as well as the division's bilateral educational partnership with the People's Republic of China. Tarik has also previously served as a program coordinator with Envision, EMI, where he managed learner-centered career exploration educational programs for high school students across the continentil United States related to technology, law, medicine, and government.
Since his time as an undergraduate student, Tarik has worked with and mentored students of all age groups, including children ages 3-5 years old, first through third graders, middle school students high school students, first-year medical school students, and law school students and graduates preparing for their bar exams. Tarik is a proud graduate of Morehouse College in Atlanta, Georgia, achieving a bachelors of science in biology as a member of the Honors Program.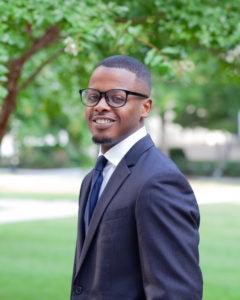 Aaron Bray, Teaching Fellow
Aaron Bray was born and raised in Boston's Dorchester neighborhood. After graduating from Brandeis University in 2013, Aaron then went off to Harvard Law School where he was awarded the inaugural Harvard Black Legacy Award for creating a series of innovative legal workshops for Boston youth and completing over 1,000 hours of pro bono work representing indigent clients as a member of the Harvard Defenders and the Criminal Justice Institute.
Since graduating from Harvard Law in 2016, Aaron has worked for Roca, Inc. and the Peer Leadership Institute, both community-based organizations serving at-risk youth in the Boston area. In 2018, Aaron began working as a criminal defense attorney for the Roxbury Defenders Unit at the Committee for Public Counsel Services.
Becoming a Street Law Graduate Teaching Fellow has given Aaron the opportunity to combine his legal experience with his passion for empowering young people with knowledge. After completing this fellowship and receiving his LL.M in Advocacy, Aaron hopes to continue working at the intersection of youth and the legal system.