Clinic Course for J.D. Students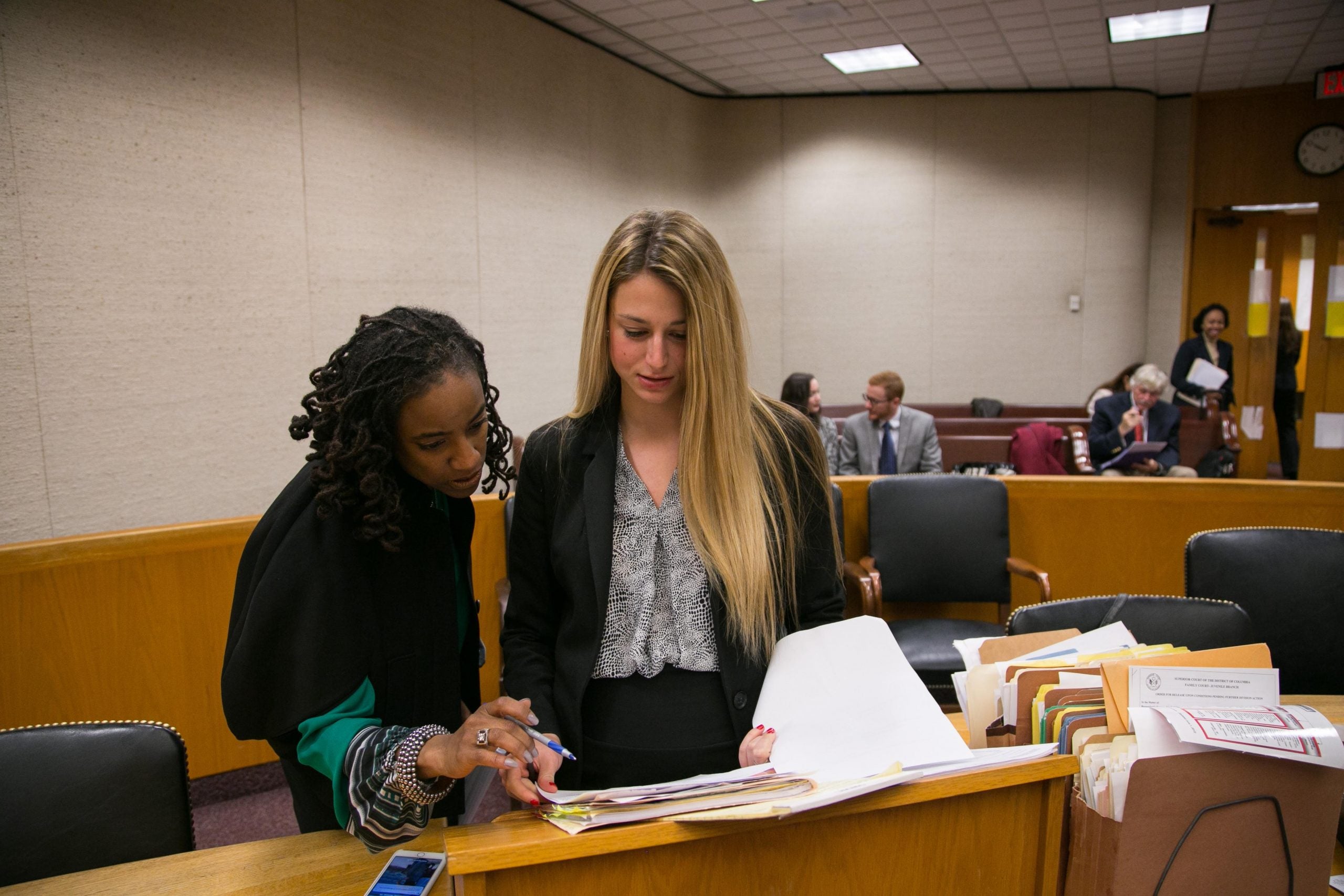 The Juvenile Justice Clinic is a law school program in which students represent youth charged with misdemeanor and felony crimes in the District of Columbia under close faculty supervision. Charges typically include robbery, assault, burglary, weapons possession, and car theft. Clinic students also occasionally represent clients in special education and school disciplinary hearings.
Clinic students, faculty and fellows provide highly effective representation to their clients by protecting the youth's rights in the juvenile justice system and working to improve the youth's chances of becoming a productive citizen. Clinic faculty teach law students to exercise good judgment and to plan litigation and settlement strategies that attain their client's goals.
Through their case work and classroom assignments, clinic students learn to think independently, synthesize facts and legal principles, and develop interviewing, counseling, negotiation, and trial skills.
CLINIC LOGISTICS
Credits:
14 for year/9 for semester
Duration:
Year Long or Semester
Number of Participants:
14 students per year
Open to:
3Ls
Average Time Commitment:
25 hours per week
Conflicts of Interest:
A stringent federal conflict of interest statute prevents students who are employed by the District of Columbia government or by the U.S. Attorney's Office for the District of Columbia from participating in the Juvenile Justice Clinic.
Apply:
Application instructions, dates and deadlines are available after the first week of March on the Clinic Registration page.