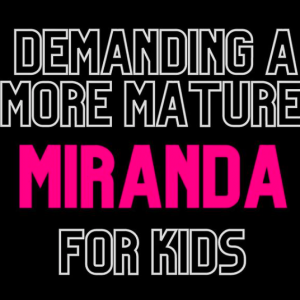 D.C. Justice Lab & Georgetown Juvenile Justice Initiative release: Demanding a More Mature Miranda for Kids
New Proposal from D.C. Justice Lab and Georgetown Juvenile Justice Initiative:

Bare minimum Miranda warnings fail to fully protect children because they do not accommodate for a child's high susceptibility to pressure and limited cognitive ability. Black children are disproportionately affected by the grave insufficiencies of the Miranda doctrine because it fails to consider the unique vulnerabilities of Black youth experience when interacting with the police.

As residents, law students, attorneys, and members of the community, we urge the D.C. Council to protect children from Miranda's shortcomings by requiring, prior to any custodial interrogation, that (1) law enforcement provide youth with expanded warnings; (2) youth be provided a reasonable opportunity to consult with counsel; and (3) waivers will only be valid if they are knowing, intelligent, voluntary, and made in the presence of counsel.