Office of Student Life Staff
Nicole M. Sandoz, Esq.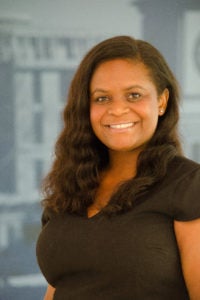 Director of Student Life and SARVL 
Nicole joined Georgetown Law in February 2016 as the Director of Student Life and Sexual Assault and Relationship Violence Liaison (SARVL). She was an administrator at Cornell Law from 2013-2016, where she served as the Director of Career Services, an adjunct professor of law, an advisor to several student organizations, and a co-investigator in Title IX sexual misconduct matters. Nicole is a graduate of Amherst College and Cornell Law. At Cornell she was President of the Black Law Students Association and an active leader in the Public Interest Law Union and Women's Law Coalition. After law school Nicole practiced for five years as a labor and employment attorney in Los Angeles, first at Paul Hastings Janofsky & Walker and later at Davis Wright Tremaine.
As Director, Nicole oversees the Office of Student Life and its many co-curricular programs, including Orientation, our 120+ student organizations, the Peer Advisor program, and room scheduling. She is the primary administrative liaison to the Student Bar Association and is a facilitator in the Lawyers in Balance program. Nicole also serves as the SARVL for the Law Center. Nicole provides support and confidential options counseling to student survivors of sexual assault and other forms of relationship violence. More information about the role of SARVL can be found here.
Maura Grant Hayes, M.P. S.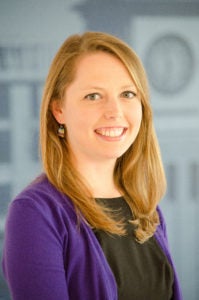 Assistant Director of Student Life
Maura advises all student organizations and student leaders, and oversees student events. In addition to working with student organizations, Maura works with the Barristers' Council; she assists the students with their competition travel arrangements, manages the organization's finances, and provides additional administrative support for the group. She also assists with all major OSL events, including Orientation. Maura earned a B.A. in Media Studies from The Catholic University of America and a M.P.S. in Public Relations and Corporate Communications from Georgetown University.
Beverly Sapp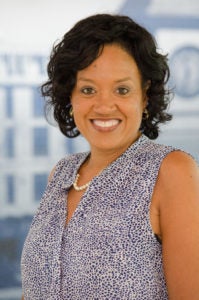 Manager of Scheduling and Student Programs
As Scheduling Manager, Beverly supports the room scheduling functions at the Law Center.  She is responsible for researching space availability, assigning spaces and ensuring that rooms are scheduled in a timely manner.  She holds a B.S. in Music Education from the University of South Florida, and is currently pursuing a Master's degree at Georgetown University. Prior to coming to Georgetown, Beverly worked in the fields of teaching and meeting planning. Beverly is currently pursing her Master's in Liberal Studies from Georgetown University.
Nancy Akosah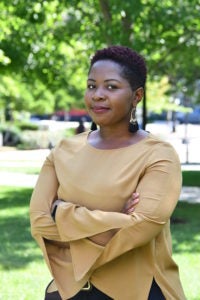 Scheduling and Event Management Assistant
Nancy is the acting liaison between the Office of Student Life, the Audiovisual department, and the Facilities Management department. In addition to assigning space within the Law Center, Nancy ensures that all Audiovisual and Facility event requests are met. Prior to working at Georgetown, Nancy worked for a start-up company and various non-profit organizations as an event coordinator. Her passion for event management is fueled by her B.B.A. in Entrepreneurial Management from C.U.N.Y. Baruch College. Nancy is currently pursuing her Master's in Global Hospitality Leadership from Georgetown University.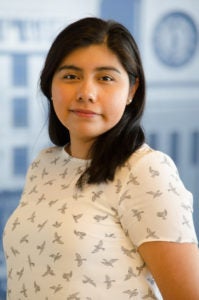 Paola Bonilla
Office Manager
As the Office Manager, Paola is in charge of regulating internal budgets for the Office of Student Life. She also, administers advertising requests for student organizations and the weekly OSL Broadcast. She is responsible for ensuring the office runs smoothly through Orientation week, Graduation Gala and the academic year. Paola holds a BA in Ethnic Studies from Brown University and a MA in International Education from George Washington University. She previously taught English as a Second Language in South Korea.