Office of Student Life Staff
Maura Eichwald, M.P. S.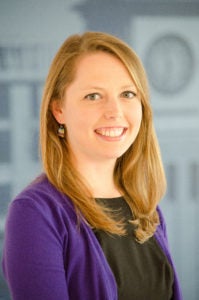 Acting Director of Student Life
Maura advises all student organizations and student leaders, and oversees student events. In addition to working with student organizations, Maura works with the Barristers' Council; she assists the students with their competition travel arrangements, manages the organization's finances, and provides additional administrative support for the group. She also assists with all major OSL events, including Orientation. Maura earned a B.A. in Media Studies from The Catholic University of America and a M.P.S. in Public Relations and Corporate Communications from Georgetown University.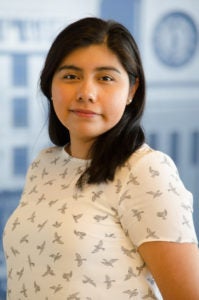 Paola Bonilla
Office Manager
As the Office Manager, Paola is in charge of regulating internal budgets for the Office of Student Life. She also, administers advertising requests for student organizations and the weekly OSL Broadcast. She is responsible for ensuring the office runs smoothly through Orientation week, Graduation Gala and the academic year. Paola holds a BA in Ethnic Studies from Brown University and a MA in International Education from George Washington University. She previously taught English as a Second Language in South Korea.