Pursue a premier legal education with limitless opportunities in the nation's capital.
The Supreme Court
15 Minute Walk from Georgetown Law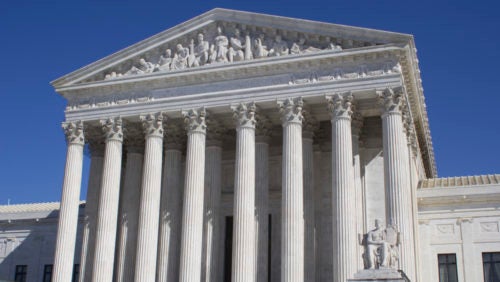 The Supreme Court
15 Minute Walk from Georgetown Law
Our Supreme Court Institute moots more than 90 percent of the cases heard by the Court each year.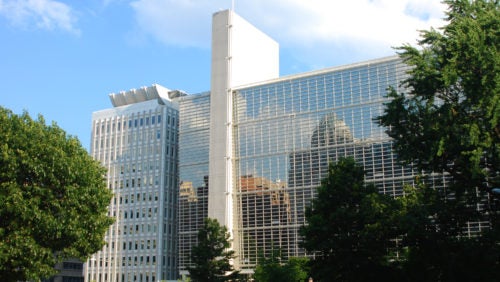 The World Bank
10 Minute Drive from Georgetown Law
Georgetown Law is recognized globally as a leader in scholarship, teaching and educational programming that transcends borders.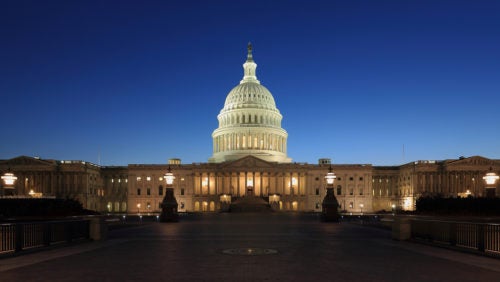 United States Capitol
12 minute walk from Georgetown Law
Take a few short steps from the Georgetown Law campus, and you'll find yourself looking up at a familiar sight — the U.S. Capitol.
Georgetown Law students don't just study the law. In D.C., they experience it.
Washington, D.C., is the nation's capital, a global hub and a lively metropolis. At Georgetown Law, students learn the law in the place where laws are made.
Facts & Stats
70
Each year, Georgetown Law welcomes graduate students from more than 70 countries, representing approximately 300 law schools worldwide.
100%
Supreme Court cases that were mooted at Georgetown in 2019-20.
300+
Number of students who participate in 19 different clinics.
Opinion Editorial
Lincoln vs. the Constitution? Not So Fast
The New York Times
"Working within the framework of the document written in 1787, [Lincoln] championed a vision of the Constitution based on equality and liberty." Continue Reading
News Article
The significance of the guilty verdicts in Ahmaud Arbery's murder
Vox News
"What was at stake in this trial was reframing what and who we believe the rule of law will protect and is meant to protect — whether that is white supremacist ideology or the standard of true justice." Continue Reading
Lt. Jordan Foley (L'21): Serving Those Who Served
Long interested in the culinary arts, Foley filed official paperwork in January 2020 to establish a nonprofit, Chow Corp., designed to train veterans and military spouses for careers in the culinary business.
Continue Reading
Continue Reading
Unfair Marital Power System in Africa Negated — Thanks to International Women's Human Rights Clinic
Two former Georgetown Law clinic students, now graduates, have helped an African women's rights advocacy group to mount a successful legal challenge to a discriminatory marital law regime in Eswatini (formerly Swaziland).
Continue Reading
Continue Reading
10/29/21
Georgetown Law Hits $56 Million Fundraising Milestone
During the last fiscal year, Georgetown Law's alumni community, foundations, and friends contributed a record-breaking $56 million in gifts and pledges to the school, shattering the previous record of $40 million set in 2019.
Learn More