Organization of American States Faculty Tour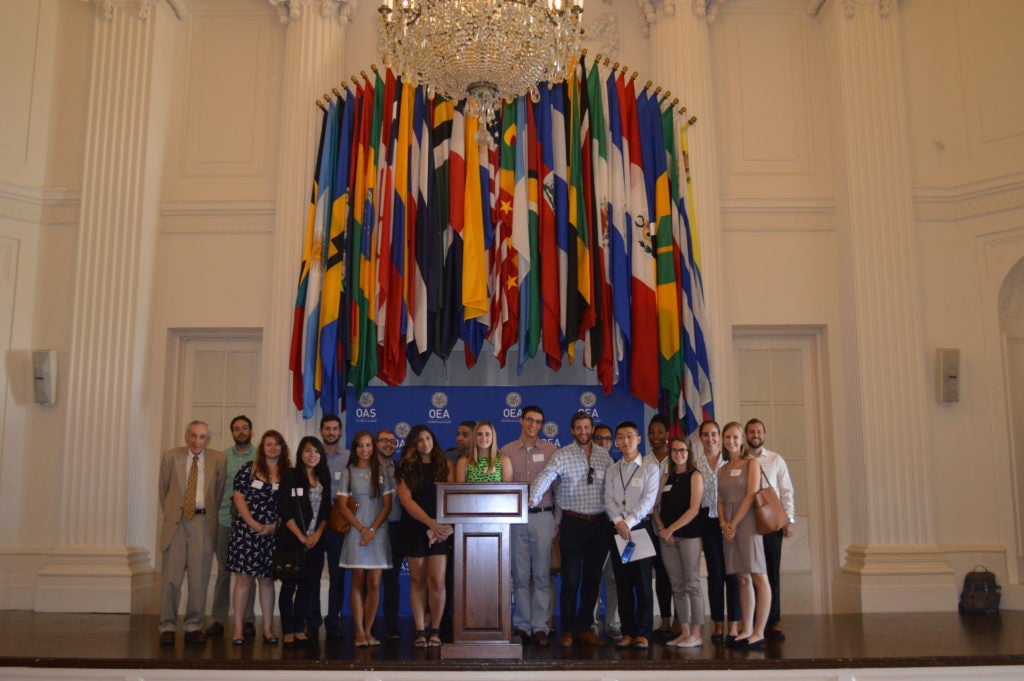 On August 24, 2017, Professor Alvaro Santos, Faculty Director of CAROLA, and Professor Emeritus Joseph Page took a group of incoming law students for a tour of the Organization of American States (OAS) building. Students explored the main building's tropical patio, marble staircases, and monumental halls, and were invited to the Art Museum of the Americas. They also received a briefing by OAS officials.
With roots that go back to 1890, the OAS is a regional body composed of 35 nations committed to the pursuit of hemispheric solidarity in support of democracy, human rights, security, and development.