From Trump to Biden: Georgetown's Environmental Law Experts Discuss the Path Forward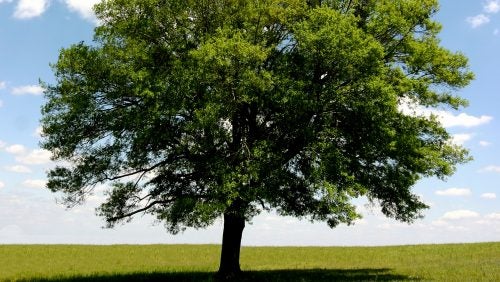 Georgetown Law's deep and broad bench of environmental law experts gathered earlier this month to discuss former President Trump's environmental track record and the Biden's administration's new direction.

Professor William Buzbee, faculty director of the Georgetown Environmental Law & Policy Program, moderated the wide-ranging faculty discussion that touched on everything from environmental justice stateside to the multilateral Paris Agreement.
Trump Administration Deregulation
The Trump administration's environmental record was "overwhelmingly deregulatory," said Buzbee, who specializes in environmental law, legislation and regulation, and administrative law. He described the deregulation as coming in "two waves."
"The first wave was a slew of actions that were 'stay and delay' actions. Agencies just said that these regulations will just not go into effect," said Buzbee. But because the agencies did not provide analysis or follow procedure under the Administrative Procedure Act, these actions were roundly rejected by the courts, he explained.
"During the second wave, the agencies claimed that they never had the power that they previously claimed and asserted," said Buzbee. "And then would propose new deregulatory actions that were avoiding this newly found lack of power." But here too, they were met with many rejections by the court.
"The result is a sound body of law that is built on proceeding law. But it is also a clear body of law that will be constraining the Biden Administration. It is clearer what they have to do, but it is also clear that it is a lot of work to change regulations," said Buzbee, who holds the inaugural Edward and Carole Walter Professor chair.
"Some Good Work" Was Done
Though the Trump administration took a largely deregulatory approach to environmental policy, it did make significant efforts to fund adaptation efforts, said Professor Peter Byrne, who is faculty director of the Georgetown Climate Center and the John Hampton Baumgartner, Jr. Professor of Real Property Law.
"Some communities that have been affected by climate need to change their physical structures to protect from the inevitable consequences. For example; elevating roads, moving rail transport or moving people out of the way of floods or wildfires," said Byrne, whose scholarship focuses on land use, property and constitutional law.
President Trump signed the Safeguarding Tomorrow through Ongoing Risk Mitigation Act (STORM) Act, which created a revolving federal fund that makes grants to local governments "to protect against wildfires, storm surges and other environmental ills," Byrne said.
In contrast, Byrne noted, President Biden's Jan. 27 "Executive Order on Tackling the Climate Crisis at Home and Abroad" outlined many environmental initiatives, but said very little about adaptation, and no adaptation experts had been added to Biden's new National Climate Task Force.
The U.S. is "Back in the Game"
Professor Edith Brown Weiss, a leading scholar of international environmental law, said the Trump administration had pulled away from multilateral cooperation in favor of "going it alone."
"But the problem is that the international environmental issues are ones that can only be addressed through cooperation," said Brown Weiss, who is faculty advisor to the Georgetown Environmental Law Review.
Brown Weiss assessed the current outlook for international agreements to address critical global issues including wastes and plastics, targeted violence against environmental defenders, protecting biodiversity, the Arctic, and the ozone layer and stratosphere. She emphasized the urgent need to act quickly to head off climate disaster.
"I want to give you an image of a ship," she said. "There is a big hole in it that is getting bigger as the threat of climate change looms. Everyone may say — as the United States has done — that someone else needs to act fast or do more, and eventually that ship sinks."
She commended President Biden for making climate change central and moving quickly to rejoin the Paris Agreement that Trump had abandoned.
"The United States is back in the game," she said. "We need to always have a seat at the table and President Biden has indicated that he is going to do that."
Back to the Obama Era, and Beyond
"The Trump administration's policies and substantive practices related to enforcement all contributed to a low point in federal enforcement," said Sara Colangelo, director of Georgetown Law's Environmental Law & Policy Program and teacher in the Program. Although enforcement statistics have been slowly declining since the 1990s, she said, under Trump inspections were at a 10-year low and EPA criminal referrals to the Department of Justice plunged to a 30-year low.
"Environmental enforcement is more like a spigot than a switch. Its machinery requires time and sequencing to return to full capacity," said Colangelo, who has testified before Congress on issues of environmental litigation and enforcement. "I think we are going to see an attempt to reboot the machinery and then expand its efficacy. We're going to see a quick pivot back to the Obama era efforts and then a very concerted effort to go beyond them."
Colangelo pointed to the potential creation of an Environmental and Climate Justice division within the Department of Justice as a sign that the Biden administration will be more aggressive when it comes to enforcement, particularly in sectors that impact both greenhouse gas emissions and disproportionately burdened communities.
Prioritizing the Hardest Hit Communities
The Biden Administration seems to be prioritizing environmental justice in an unprecedented way, according to Sheila Foster, the Scott K. Ginsburg Professor of Urban Law and Policy.
She said a 1994 executive order that instructed federal agencies to ensure policies don't result in low-income communities bearing the brunt of exposure to environmental hazards had been largely ineffectual.
"Sadly, almost three decades after the Clinton executive order was signed, pollution disparities have barely budged in many impacted communities," said Foster, who has written extensively about environmental law and justice and urban land use law.
The Biden Administration seems poised to change that, she said. President Biden's executive order instructs White House climate advisors to ensure that 40 percent of overall benefits from federal investments in clean energy, public transport and affordable housing flow to disadvantaged communities.
Foster called the initiative "significant" but questioned how the administration would measure 40 percent of overall benefits. Ultimately, the impact on low-income communities remains to be seen.
Moving to Renewable Energy
By issuing a moratorium on new federal oil and gas leases on public lands, the Biden Administration has taken steps to disincentivize oil and gas production while incentivizing renewable energy, according to Professor Hope Babcock, director of the Environmental Law & Justice Clinic.
"This is expected to have a minimal impact on industry in the short term, and many oil and gas producers stockpiled leases in anticipation of such a ban from the Biden administration," said Babcock, who served as general counsel to the National Audubon Society before joining the faculty at Georgetown. "But the long-term impact could be significant as it could lead to domestic reduction in our oil supplies."
The Biden Administration has also directed federal agencies to eliminate fossil fuel subsidies by 2022. But it will take more than an executive order to end industry subsidies, she said.
"The federal government gives $15 billion dollars a year to oil, coal and gas companies in tax breaks and subsidies, while states give $5 billion dollars a year to the same industries," said Babcock. "I think it is going to be really hard to realize this order. Because it calls for the elimination of federal tax breaks, and Congress will have to approve any initiative like that."
Too many cooks in the kitchen?
"President Biden obviously has made climate change one of the priority issues of his presidency," said Lisa Heinzerling, the Justice William J. Brennan, Jr., Professor of Law. "But ambitious action takes steely resolve. The administration must not make it easy to say 'no' to strong action on climate change."
Heinzerling, who often writes about White House oversight of agencies and use of cost-benefit analysis in regulation, shared concerns about "the proliferation of personnel who are empowered to play a role in shaping policies that agencies develop on climate change." She pointed to several aides in the White House, including the newly created roles of the special presidential envoy for climate and the national climate advisor, as well as the EPA administrator and the heads of the Interior and Agriculture departments.
"We should know who in this administration is in charge of climate policy," she said. "When there are a lot of bosses, it is easier to get a no than to get a yes."
Watch the full event below: