Georgetown Law Welcomes Nine New Faculty Members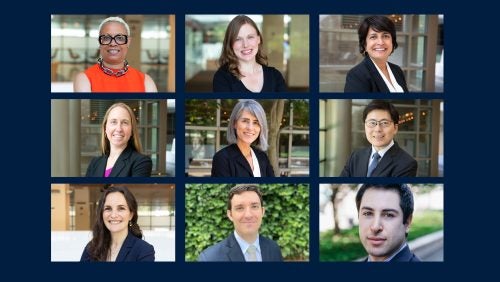 At the start of the 2022-3 academic year, we are pleased to introduce the newest members of our faculty.
Eight distinguished professors joined us this summer and one more will be with us beginning in the second semester. Collectively, they bring deep experience in taxation, international economic law, comparative law, housing policy, legal writing, corporations, consumer protection and much more.
"These accomplished teachers and scholars will strengthen and enrich our community. I look forward to working with all of them for years to come," said Dean William M. Treanor. He also noted with pride that three of them are Georgetown Law graduates.
Learn more about our new professors below: