Ambassadors for Racial Justice
The Ambassadors for Racial Justice (ARJ) is a program—sponsored by the Georgetown Juvenile Justice Initiative and the National Juvenile Defender Center—for defenders who are committed to challenging racial injustice in the juvenile legal system. The program aims to grow the number of juvenile defenders and juvenile justice advocates equipped to develop strategies to combat racial inequities in their respective jurisdictions and to facilitate difficult conversations on race.
We aspire that our Ambassadors, dispersed throughout the nation, will partner with organizations, government agencies, nonprofits, and schools to host and lead trainings related to racial justice, as well as spearhead legislative reform and social media campaigns that involve juvenile justice stakeholders and youth within their communities. The program expects to embolden a group of well-trained, diverse juvenile defenders and juvenile justice advocates who may go on to become policy advocates, judges, and legislators, to represent minority viewpoints, empower communities of color, and systemically reform our juvenile legal system. We recognize that combatting systemic racial inequities within the juvenile legal system requires efforts outside of litigation and requires advocates in various spaces. We believe that supporting a cohort of defenders to engage in work that transcends beyond legal advocacy will allow for long-term sustainable results within the juvenile legal system.
As part of a year-long program, the Ambassadors are required to complete capstone projects of their own design. They may host/lead trainings related to racial justice for juvenile defenders in their local jurisdiction; spearhead legislative reform in their local jurisdiction; prepare a social media campaign related to racial equity and youth rights; or create an internship program that encourages students of color to pursue careers in juvenile defense work. In doing so, we aspire to have youth voices integrated in each project through collaboration with defenders.
The ARJ program is part of the racial justice initiatives launched by Professor Kristin Henning, and the Juvenile Justice Initiative (JJI) team. In 2018, JJI launched and expanded a number of racial justice projects designed to assist youth of color in the juvenile legal system who face significant hurdles to success and to improve the juvenile defense practice by training defenders on emerging racial justice issues such as implicit racial bias and race and adolescence.
Meet the 2020 Ambassadors for Racial Justice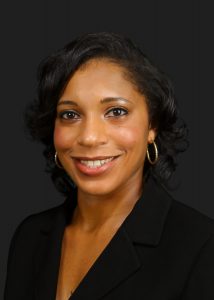 Erin Morgan is honored to be an Ambassador for Racial Justice. Currently, Ms. Morgan advocates for juveniles as deputy public defender in the San Joaquin County Office of the Public Defender.  Moreover, she is a mentor in the Brown Girl Surf program. Pre-California, Ms. Morgan was raised in the NYC/NJ Metropolitan Area. In high school, her interest in advocacy budded as she joined athletic teams, the Martin Luther King Jr. Social Action Committee, and the National Youth Leadership Forum on Law.  Ms. Morgan's curiosity blossomed as she studied psychology, ethics, and Spanish language at Carnegie Mellon University. Influential Ninth Circuit Court of Appeal decisions inspired her journey to the University of San Francisco School of Law.  She earned her Juris Doctorate degree and concentrated in Public Interest Law. Additionally, Ms. Morgan received an award for public service.  Ms. Morgan prepared with opportunities in the: New Jersey Judiciary, USF Criminal Law Clinic, Contra Costa County Office of the Public Defender, and San Francisco Office of the Public Defender.  Meanwhile, cross-cultural travels led her to the Caribbean, Costa Rica, Mexico, and Spain. After law school, Ms. Morgan's legal practice represented "lifers" before the Board of Parole Hearings.
She joined the Charles Houston Bar Association, and Minority Bar Coalition. Her position as Mentorship Chairperson for the Black Women Lawyers Association of Northern California led her to become Chairperson for the San Francisco Juvenile Justice Commission. Now, Ms. Morgan wants to empower fellow defenders with training to improve outcomes for youth of color.
I am excited to be an Ambassador for Racial Justice because "we who believe in freedom cannot rest until" victory is won.  (Ella Baker/James Weldon Johnson)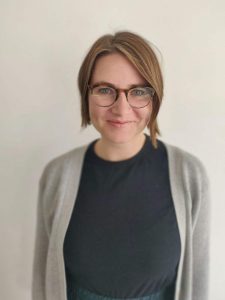 Jessica Gingold is a staff attorney at the Lawndale Christian Legal Center (LCLC), a community based holistic defense organization that serves youth and emerging adults in the North Lawndale Community in Chicago. Jessica joined LCLC in 2018, where she represents young people in juvenile and adult court. Prior to joining LCLC, Jessica was a Prettyman Fellow in the Georgetown University Law School Juvenile Justice Clinic, where she participated in intensive public defense training, represented juveniles and adults in D.C. Superior Court, and supervised law students in juvenile court. Jessica began her career in youth development and advocacy at a youth civic engagement nonprofit in Chicago. Jessica graduated magna cum laude from the University of Michigan Law School, where she was a member of the Order of the Coif, and a recipient of Bates Scholarship, the Rockwell T. Gust Advocacy Award, and the Jenny Runkles Public Service Award. Jessica also received a Masters of Education from the Harvard Graduate School of Education, and a BA in Sociology from Colorado College. When she's not advocating for youth, she enjoys long-distance cycling (often on a tandem bicycle with her dad), cooking with her husband and community, and traveling.
I am excited to be an Ambassador for Racial Justice because I want to powerfully challenge the routine abuses of black youth throughout the juvenile justice system and force courts, States Attorneys, and police to not only understand that race matters, but to then change their practices.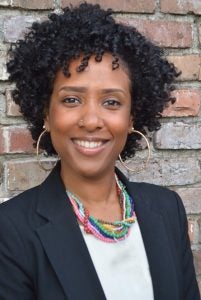 Born and raised in New Orleans, Louisiana, Kristen Rome has over a decade of social and criminal justice experience. Having completed an externship with the Orleans Public Defenders Office and participated in the Stuart H. Smith Law Clinic & Center for Social Justice as a student practitioner, Kristen opened a criminal defense practice with her father upon admission to the Louisiana Bar. With a commitment to providing accessible, client-centered legal representation, Kristen defended both adults and juveniles in Orleans and surrounding parishes. Throughout her private practice, Kristen maintained a focus on ending juvenile life without parole; successfully advocating for parole eligibility in several cases. She continues this work in her current position as JLWOP Staff Attorney at Louisiana Center for Children's Rights by providing direct representation to adults who were sentenced to die in prison when they were children and teenagers currently facing life without parole sentences. Kristen holds a BA in Political Science from Spelman College in Atlanta, Georgia, an English Law Certificate from The London School of Economics and Political Science in London, England and a Juris Doctor from Loyola University New Orleans College of Law. In addition to her legal work, Kristen is a mother, certified holistic doula, mentor with Project Butterfly New Orleans and former Professor of American Constitutional Law at Shanghai International Studies University School of Law in Shanghai, China.
I am excited to be an Ambassador for Racial Justice because system involved Black youth deserve radical representation that both recognizes and challenges racism's foundational role in the American criminal system.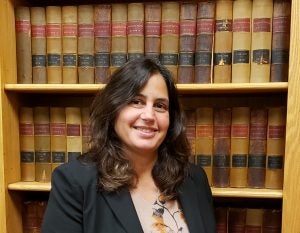 Mona Igram is the Attorney in Charge in the Lowell/Lawrence office of the Youth Advocacy Division (YAD), of the Committee for Public Counsel Services, the state-wide public defender's office. She represents youth charged with delinquency and YO offenses in the juvenile court and supervises the attorneys, social worker and administrative staff in her office. Mona started as a public defender at the New Hampshire Public Defenders, where she worked in superior, district and juvenile courts, and was then in private practice at the firm of Aruri & Igram prior to joining YAD in 2011. Mona has co-chaired several racial justice initiatives, including YAD's statewide training on racial justice for juvenile defenders, the Massachusetts Association of Criminal Defense Lawyer's Racial Justice Committee, and has provided training and support state-wide on racial profiling issues in police encounters. She has taught juvenile law at New England School of Law and Tufts University, and presents trainings on legal issues to lawyers, youth and community members. Mona is a graduate of the University of Iowa and the State University of New York at Buffalo School of Law.
I am excited to be an Ambassador for Racial Justice because I will be able to learn, share and struggle with juvenile defenders from across the U.S. who are working to achieve racial justice and equity for young people of color in the legal system.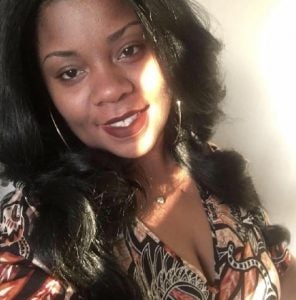 Nichollette Hoard works in the Juvenile Delinquency Division at the Washtenaw County Office of Public Defender, where she has been for over ten years, and served as an attorney for three years. She sees Criminal Defense work through a different lens and fully understand that any reform to our justice system starts with juvenile work. Her work is centered on restoring and assisting young people from a holistic perspective; addressing their behavior and legal troubles but also mental health issues, self-esteem empowerment, family support, housing, and education/employment. She finds being the voice of young people as truly an honor. She received her B.A. in Psychology from the University of Michigan, an M.A. in Criminal Justice from the University of Detroit Mercy, and a J.D. and LL.M. from Western Michigan Thomas M. Cooley Law School.
I am excited to be an Ambassador for Racial Justice because the feelings of powerlessness being involved in a system which is institutionally discriminant will be replaced with tools allowing me to be a true agent of change in my community.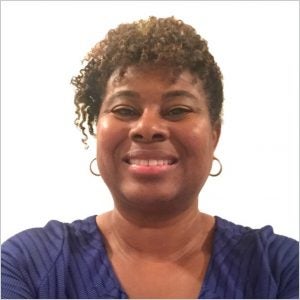 Ms. Kelley R. Jones is a native of Hattiesburg, Mississippi.  Ms. Jones has a B.S. in Computer Science and Statistics from the University of Southern Mississippi.  She also has an MBA with an emphasis in Human Resource Management from Indiana University, Kelley School of Business. In her life before the law, Ms. Jones was the Vice-President of Human Resources for Ethel M Chocolates. Also, Ms. Jones was a Systems Engineer and was responsible for creating and maintaining computer systems for two automotive companies in Detroit, Michigan.
Ms. Jones attended the William S. Boyd School of Law and is licensed in the State of Nevada.  Prior to practice, Ms. Jones clerked for the Honorable William Gonzales, Eighth Judicial District Court, in the Family Law Division.  After her clerkship with Judge Gonzales, Ms. Jones clerked for the Honorable Johnnie B. Rawlinson on the Ninth Circuit Court of Appeals for three years.  After her clerkship, Ms. Jones was hired as an associate attorney with the Clark County (NV) Public Defenders Office in Las Vegas, NV.  She practiced in the adult division for three and half years. Ms. Jones currently practices exclusively in the area of Juvenile Justice, delinquency cases. Ms. Jones attended the Juvenile Training Immersion Program Summer Academy in 2017 and attends the National Juvenile Defender Center's Leadership Summits. Ms. Jones is a member of Delta Sigma Theta Sorority, Inc. and the Links, Incorporated.
I am excited to be an Ambassador for Racial Justice because I want to be a catalyst to enlighten, inform, and educate the Juvenile Justice system in my jurisdiction on how racial bias unfairly affects youth of color.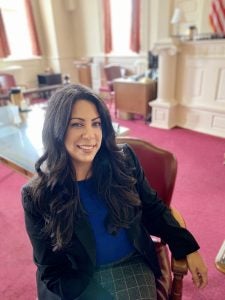 Ana Maria Tent received a B.A. in Administration of Justice from Pennsylvania State University. Thereafter, she received a Diploma in Paralegal Studies from New York University and earned her J.D. from Hofstra University School of Law. She is admitted to practice law in New York, New Jersey and the District Court of New Jersey. After practicing insurance defense in New York City for two years, Ana Maria transitioned from civil to criminal defense at a New Jersey law firm. Looking to fulfill her desire to serve the public and fight for the rights of others, she went into the public sector and joined the NJ Office of the Public Defender in 2007. She worked as a staff attorney in the Adult and Drug Court units until 2011 when she assumed the role of Juvenile Defender in her region. Committed to provide quality representation to her indigent youth clientele, Ana Maria participates in numerous specialized trainings on juvenile justice reform and issues affecting youth of color. Ana Maria holds various committee seats within her field of expertise. She is a member of the Superior Court of NJ Vicinage Committee on Diversity, Inclusion and Community Engagement; NJ JDAI Council on Juvenile Justice System Improvement, including the Police Diversions and the Detention Alternatives Subcommittees; Youth Services Advisory Committee; Juvenile Review Committee, and the Hispanic National Bar Association. She is a proud Latina and lifelong resident of Union City, NJ where she resides with her husband and two young children.
I am excited to be an Ambassador for Racial Justice because this is an incredible opportunity to work with an amazing group to eliminate racial/ethnic inequality within the juvenile system and dismantle the systemic barriers that hurt our children of color!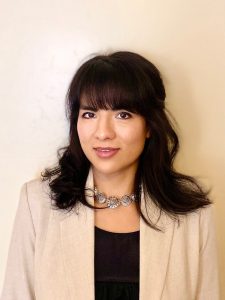 Alma C. Roberson was born and raised in the border town of El Paso, Texas.  She is the youngest of four children of immigrants from Mexico.  Like many who grew up in El Paso in the 1990s, she spent much of her youth crossing the border into the sister city of Cd. Juarez, Mexico.  This upbringing helped instill in her a deep understanding and appreciation for the symbiotic relationship between cultures. Alma received her Bachelor of Arts from the University of Texas at El Paso, studying Media Advertising with a secondary focus in Political Science.  She earned her Juris Doctorate from the University of New Mexico School of Law in 2012 and immediately began working with the Law Office of the Public Defender in Albuquerque, New Mexico.  Alma joined LOPD's Juvenile Division in 2015 and represents children in every stage of their delinquency proceedings.  As part of her advocacy, she served as a board member of Bernalillo County's Reducing Racism and Ethnic Disparities committee for two years.  She was a delegate representing Bernalillo County at the 2017, 2018, and 2019 JDAI Deep End Inter-Site Conferences, as well as the 2019 New Mexico Children, Youth and Families Department's (CYFD) Equitable Results Engagement in Ruidoso, NM.  Alma's diverse upbringing has helped instill in her a passion for racial equity in juvenile justice reform efforts.
I am excited to be an Ambassador for Racial Justice because of the opportunity it provides to learn and collaborate with justice warriors from across the country.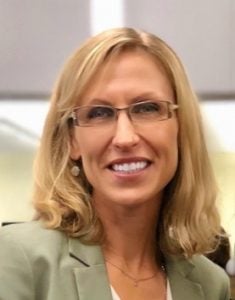 In the fall of 2019 Dr. Aleksandra Chauhan obtained an OJJDP grant to start a Juvenile Defender Advocate position at the South Carolina Commission on Indigent Defense. In this position, Dr. Chauhan focuses on South Carolina juvenile justice data collection and training and support of juvenile defense attorneys in the state. Prior to that, Dr. Chauhan was an assistant public defender in Richland County, SC. In 2015-2016, she obtained two federal grants to open a Youth Reentry Program at the Public Defender's Office. The Youth Reentry team that she supervised consisted of a social worker, youth advocates and a civil attorney. It focused on holistic representation of the youth. Dr. Chauhan received her Ph.D. from the Department of Political Science at the University of South Carolina. During her doctoral studies, she focused on researching the Convention on the Rights of the Child. After obtaining her Ph.D., she studied law and in 2013 received her J.D. at the USC School of Law. In addition to representing youth, Dr. Chauhan is on the Board of Directors of the Lawyers' Committee for Children's Rights and is on the Advisory Committee of the Southern Juvenile Defense Center. Dr. Chauhan has presented keynotes and workshops on issues of reentry and trauma at local and national conferences. She is actively involved in creating systemic change in her community and raising awareness about needs and challenges youth face in their communities. Dr. Chauhan has been recognized as a 2017 Juvenile Public Defender of the Year.
I am excited to be an Ambassador for Racial Justice because it is time for us to speak up about the most underlying issues of the juvenile justice system which is racial discrimination, and I am eager to learn how to better equip myself with tools on how to lead that conversation in my state, South Carolina.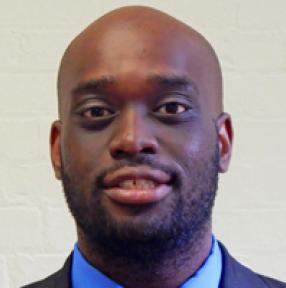 Jonathan Nomamiukor is a juvenile public defender for the youth of Seattle, Washington. Prior to becoming a public defender, Jonathan worked at the Equal Justice Initiative where he provided direct legal assistance to incarcerated individuals facing execution in Alabama. After graduating from Harvard Law School in 2014, Jonathan first worked at the Texas Rio Grande Legal Aid Office in Laredo Texas. Later on, Jonathan served as a legal fellow at Reprieve, a human rights organization based in London, where he assisted their abuses in counter-terrorism team. Prior to law school, Jonathan worked for the U.S. State Department's Office of Civil Rights and spent three years working for the San Antonio Rape Crisis Center as a Hospital Advocate with juvenile rape survivors. Jonathan is also graduate of the University of Texas at San Antonio and James Bowie High School.
I am excited to be an Ambassador for Racial Justice because the criminal justice system is built on the exploitation of people of color in general, and young people of color explicitly.