Ambassadors for Racial Justice
The Ambassadors for Racial Justice (ARJ) is a program—sponsored by the Georgetown Juvenile Justice Initiative and the Gault Center—for defenders who are committed to challenging racial injustice in the juvenile legal system. The program aims to grow the number of juvenile defenders and juvenile justice advocates equipped to develop strategies to combat racial inequities in their respective jurisdictions and to facilitate difficult conversations on race.
We aspire that our Ambassadors, dispersed throughout the nation, will partner with organizations, government agencies, nonprofits, and schools to host and lead trainings related to racial justice, as well as spearhead legislative reform and social media campaigns that involve juvenile justice stakeholders and youth within their communities. The program expects to embolden a group of well-trained, diverse juvenile defenders and juvenile justice advocates who may go on to become policy advocates, judges, and legislators, to represent minority viewpoints, empower communities of color, and systemically reform our juvenile legal system. We recognize that combating systemic racial inequities within the juvenile legal system requires efforts outside of litigation and requires advocates in various spaces. We believe that supporting a cohort of defenders to engage in work that transcends beyond legal advocacy will allow for long-term sustainable results within the juvenile legal system.
As part of a year-long program, the Ambassadors are required to complete capstone projects of their own design. They may host/lead trainings related to racial justice for juvenile defenders in their local jurisdiction; spearhead legislative reform in their local jurisdiction; prepare a social media campaign related to racial equity and youth rights; or create an internship program that encourages students of color to pursue careers in juvenile defense work. In doing so, we aspire to have youth voices integrated in each project through collaboration with defenders.
The ARJ program is part of the racial justice initiatives launched by Professor Kristin Henning, and the Juvenile Justice Initiative (JJI) team in partnership with the Gault Center. In 2018, JJI launched and expanded a number of racial justice projects designed to assist youth of color in the juvenile legal system who face significant hurdles to success and to improve the juvenile defense practice by training defenders on emerging racial justice issues such as implicit racial bias and race and adolescence.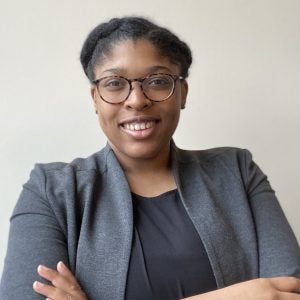 Cecilia Appleberry is an Assistant Public Defender with Missouri State Public Defender's Children's Defense Team. She previously worked in the St. Louis City Trial Division. Cecilia has represented numerous clients on cases ranging from misdemeanors to high-level felonies and has successfully tried multiple felony cases. She frequently litigates issues of race and class in detention hearings, adjudication hearings, and disposition hearings to help judges have a more holistic view of her clients. When Cecilia is not advocating for her clients in the courtroom, she is standing with the community, fighting for justice. She spoke during the George Floyd March that MSPD organized in St. Louis and is an inspiration to MSPD offices statewide. She is the Chair of the Women in Law Employee Resource Group and is also a part of the People of Color Employee Resource Group. Cecilia is always taking advantage of training opportunities and ways to lift our client's voices.
"We do this 'til we free us." – Mariame Kaba
---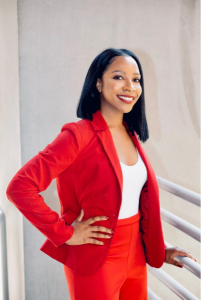 Rhyzan Croomes is the Supervising Attorney at LMU Loyola Law School's Center for Juvenile Law and Policy (CJLP). She is a ferocious and dedicated advocate who strives to take a holistic approach to litigation, making sure all youth have a voice during their delinquency proceedings. Rhyzan started her legal career at Los Angeles Dependency Lawyers as a dependency attorney, helping adults navigate the system and fight to get their children back from DCFS custody. She then continued her career in private practice, focusing on adult criminal and youth defense. She is a defender through and through. She is also a board member for the Center for the Empowerment of Families, a non-profit organization that focuses on providing mental health services for indigent youth.
Rhyzan received her J.D from Loyola Law School, with concentrations in public interest and criminal justice. While at Loyola, she was on the board for a non-profit organization called 'The Skid-Row Project,' was the President of the Black Law Student Association, was the Chair for the National Lawyers Guild, and was the 2019 recipient for the Dean's Service Award as well as the Alumni Association Award. She is currently working with professors, experts, and attorneys with the first-of-its-kind independent Forensic Gang College that prepares individuals, who have personal gang knowledge, to provide court testimony explaining what drives young men and women to join gangs.
"Turning a blind eye to racial injustice is choosing a child in shackles, accepting families being ripped apart, and destroying our best hope for the future."

---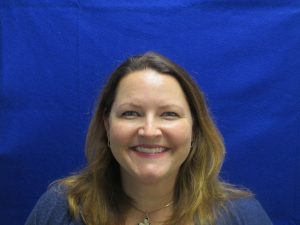 Megan Eaton is an Assistant Public Defender and Chief of the Juvenile Division at the Office of the Public Defender – 15th Circuit in Palm Beach County, Florida. She has worked with the office for over fourteen years as an assistant public defender in the misdemeanor, juvenile, felony, and serious crimes divisions and as the county resource attorney. She has been the Chief of the Juvenile Division for the last five years. As part of her work, Megan represents children in delinquency drug court and in commitment programs and leads a team of zealous youth defenders. She is the co-chair of the Circuit 15 Juvenile Justice Advisory Board, the Chair of the Racial and Ethnic Disparity Juvenile Subcommittee, and the Chair of the Juvenile Steering Committee for the Florida Public Defender Association.
Megan has worked to create programs that assist children in staying out of the legal system, and if they are in the legal system, getting those children out as quickly as possible. She has partnered with the local library and other stakeholders to have authors of color, like Jason Reynolds and Elizabeth Acevedo, visit children in the detention sites. As part of her subcommittee's work, they have created a restorative justice program for youth on probation.
"Racism separates, but it never liberates. Hatred generates fear, and fear once given a foothold; binds, consumes and imprisons. Nothing is gained from prejudice. No one benefits from racism." – Thurgood Marshall.

---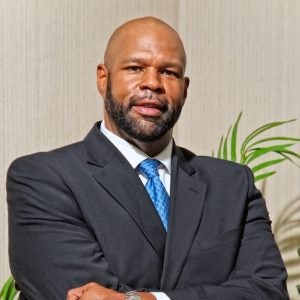 Bryan Jeffries is a 2002 graduate of the University of South Carolina School of Law in Columbia, South Carolina where he served as Chair of the Minority Affairs/Minority Recruitment Committee of the Student Bar Association and Vice-President of the Black Law Students Association.  He currently works as a Juvenile Justice Resource Attorney for the Children's Law Center at the University of South Carolina School of Law.  In private practice, Bryan has worked as a youth defender,  represented adults charged with criminal offenses and represented individuals who had been subjected to unlawful discrimination in employment, public accommodations and housing.  Bryan is a founding member of the Diversity Committee of the South Carolina Bar Association and is very active in the Committee's mission to promote full and meaningful participation in the legal profession in South Carolina by people of diverse backgrounds and to acknowledge historical discrimination in the state's judicial system. Bryan is especially interested in ending the overrepresentation of minority youth in the legal system.
"The world changes according to the way people see it, and if you alter, even by a millimeter, the way a person looks or people look at reality, then you can change it."  -James Baldwin

---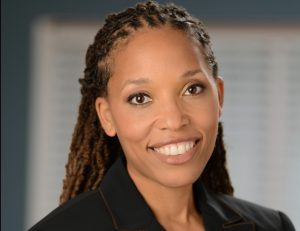 Leslie Faith Jones is a Philadelphia native and a graduate of Spelman College, the Georgia Institute of Technology, and Temple University's Beasley School of Law. She considers herself a People's Lawyer, using what she has learned in 25 years of movement building to empower communities (youth, adults, families) to challenge criminal justice and environmental policies which adversely affect and impact their lives. In central New York State she represented children in delinquency/dependency proceedings, students of color who were disproportionately suspended from school and threatened with expulsion, and teenagers in misdemeanor drug court.
As the former Policy & Advocacy Director for the Montgomery County (PA) Office of the Public Defender, Leslie served as facilitator for the County's Disproportionate Minority Contact Working Group and Co-Chair for Education, Research, and Training for Pottstown Trauma Informed Community Connection. She was also a member of the Statewide Advisory Committee on the Use/Effects of Youth Courts in Pennsylvania's Education/Juvenile Justice Systems. Leslie continues to focus on the under-developed strengths of at-risk communities as a member of the Justice Consortium (Co-Chair); the Culture Consortium; and as Anti-Racism Summit Faculty for the National Child Traumatic Stress Network. She currently works as a Senior Staff Attorney in the Criminal Justice Reform Practice Group of the Southern Poverty Law Center where she defends the constitutional rights of children detained in Mississippi and Florida.
"In the Deep South, children of color are disproportionately targeted in the classroom and the community. I am learning new strategies to lead reform efforts requiring justice systems to consider normal adolescent development, brain science, and racial trauma before locking up a Black or Brown child."
---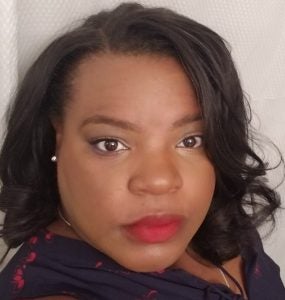 Carnita McKeithen is the first-ever supervisor of the Youth Trial Division in the Shelby County Public Defender's Office located in Memphis, Tennessee. She is a tenacious advocate for youth rights and has served the youth of Shelby County as a youth defender throughout her career. She holds a bachelor's degree in Psychology and Jurist Doctorate from the University of Tennessee. She has been practicing law for sixteen years. She began her career as an associate for a small boutique firm located in Knoxville, Tennessee. Carnita then returned to her native city of Memphis to work as a clerk for Federal Court Judge Bernice Donald. She later served as the Juvenile Justice and Termination/Administrative Hearings Attorney for the Tennessee Department of Children's Services before operating a solo law practice for five years.  
An accomplished leader, public defender and social justice activist, Carnita is active with a number of community organizations. In addition to being a front-line advocate, she serves the community as an active member and missionary of The Life Church. Carnita serves as a part of Life's outreach program through the Memphis Dream Center and does missionary work locally, nationally, and internationally. Carnita is a member of the Central Juvenile Defender Center Advisory Council and a certified trainer in the Youth Defender Training Program (formerly known as JTIP). She is a proud member of Delta Sigma Theta Sorority Incorporated. 
"[I]t isn't enough to talk about peace. One must believe in it. And it isn't enough to believe in it, one must work at it." – Eleanor Roosevelt 
---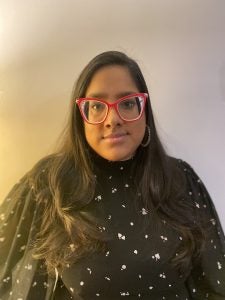 Farah Rahaman is a youth defender with the New Jersey Office of the Public Defender in Union County. Farah joined the Office of the Public Defender (OPD) in the fall of 2018. Prior to that, she clerked for a juvenile court judge in Essex County. Since joining OPD, Farah has demonstrated an unwavering commitment to advancing racial equity. Her motions are featured on the Racial Justice for Youth: A Toolkit for Defenders, an online resource for defenders across the nation. 
Farah sits on the OPD Anti-Juvenile Waiver Task Force and Post Disposition Unit, where her primary focus is to reduce the racial disparities in New Jersey youth prisons. She is also a member of the OPD Juvenile Training Committee. In August 2021, OPD named Farah "Attorney of the Month" and recognized her for changing the environment of her court by consistently challenging the Judiciary and the State to adopt recent trends in youth defense. For example, Farah filed an interlocutory appeal to contest a long-standing waiver procedure that precluded litigation of dispositive motions prior to waiver. The Appellate Division granted leave and she is currently preparing her argument. 
Farah earned her B.A. from Barnard College, Columbia University and her Law Degree from Rutgers School of Law, Newark. While in law school, Farah participated in the Criminal and Youth Justice Clinic and the Constitutional Rights Clinic. Farah grew up in Union County, where she currently practices and is fortunate enough to reside there with her young son. She works fiercely and tirelessly to disrupt systemic racism.
"I am excited to be an Ambassador for Racial Justice because I want to shine a light on the bifurcated youth legal system in my county. I want to ensure that my clients are afforded the same opportunities and chances to make mistakes that their white counterparts are given."
---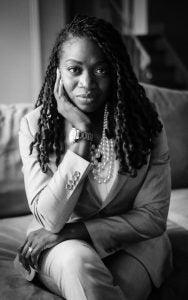 Tiffany Reid-Collazo is currently a Staff Attorney in the Juvenile Services Program of the Community Defender Division at the Public Defender Service for the District of Columbia where she has worked since 2020. Tiffany moved to Washington, D.C. to pursue a Master's in African American History at "The" Howard University and, after deciding on law as the weapon with which she would arm herself in the fight for Black liberation, stayed and attended American University Washington College of Law. During law school, she clerked for several public defender offices, represented adults and children as a student attorney in the Criminal Justice Clinic, taught constitutional law at a local public high school, and served on the executive boards for the Journal for Gender, Social Policy & the Law and Black Law Students Association. After law school, she became the J.D. Distinguished Fellow at the Juvenile Court Division and the Youthful Defendant Unit of the Office of the Public Defender in Baltimore, MD. 
Currently, she is the Chair of the Community Aid Subcommittee of the Youth Justice Project (YJP) and serves on various community-based youth advocacy committees. YJP partners with local youth defenders and community-based organizations to address the needs of youth under the supervision of the Department of Youth and Rehabilitation Services (DYRS). 
Bridging her community work and legal advocacy, Tiffany partners with local organizations and individuals to  supply regular book donations to the children caged at the Youth Services Center. She is also part of  the efforts to change the behavior modification program at New Beginnings Youth Development Center so that it better accounts for the science of Black adolescent brain development. Additionally, she is doing legislative advocacy work with a government advisory group that recently proposed goals and strategies for reducing disparities at arrest for young people.
When Tiffany is not spending long hours at the youth jail (Youth Services Center) or the youth prison (New Beginnings Youth Development Center) advocating for her clients, she is seeking out trainings or reading about how to highlight systemic racism in her advocacy, partnering with mutual aid organizations to address the needs of her clients, or organizing in the community to draw attention to and answer the needs of the most vulnerable.
"If caging Black children protects us from anything, it's from having to seriously consider their very humanity."

---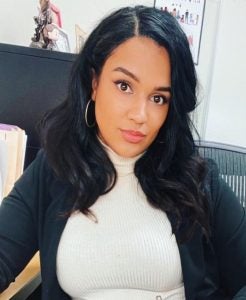 Ashlynn Rotta Mejia is a youth defender with the Cuyahoga County Public Defender's Office in Cleveland, Ohio. As a youth defender, Ashlynn is a fierce advocate and represents young people charged with felonies and misdemeanors in juvenile court. She strives to provide the families of charged youth with a better understanding of the legal system so they feel empowered. Ashlynn believes a critical part of her job is helping her clients and their families learn to navigate the system so that they do not get trapped in a cycle of court dates, probation violations, and detention. 
Ashlynn received her B.A. in Spanish from Cleveland State University. She originally had her sights set on teaching but went to the Cleveland Marshall School of Law after recognizing the injustices faced by the youth of Cleveland. While in law school, Ashlynn organized a mission to send students to the Mexican border to provide free legal services to asylum seekers being held in detention. She also volunteered to provide translation services and participate in legal advice clinics held in prisons throughout the state detaining undocumented immigrants. Her advocacy in law school won her the Dean's Community Service Award from her law school. She is also the recipient of the Ohio Supreme Court Pro Bono Service Award.
"It is not enough to look upon the civil rights efforts of our parents and grandparents with distant admiration. To honor their legacy is to continue their efforts demanding a more equal society, and ensuring our children have a childhood free from systemic oppression."
---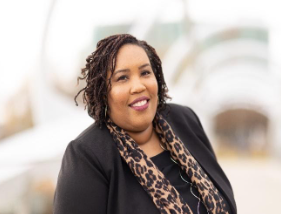 Robin Salter is an Assistant Public Defender in the Juvenile Division of the Maryland Office of the Public Defender (MOPD) in Prince George's County. She received her bachelor's degree with honors from George Mason University and law degree from the University of the District of Columbia's David A. Clarke School of Law. She joined the MOPD immediately after graduating from law school. Currently, Robin serves as a member of the Maryland Suspension Representation Project, MOPD's Diversity, Equity, and Inclusion (DEI) Council, where she chairs the subcommittee on culture and programming, and a member of the office's internal Community Engagement Committee. While at UDC Law, Robin was a student attorney in the Joseph B. Tulman Juvenile Justice and Special Education Clinic representing children with pending delinquency matters, special education litigation, and legislative reform projects. She also participated in a reform initiative prohibiting school suspensions and expulsions. Later, the D.C. Council unanimously passed the Student Fair Access to School Act. 
Prior to joining MOPD, Robin was the Court Manager at the Arlington County Circuit Court, in Arlington, Virginia, serving the Honorable William T. Newman, Jr., Chief Judge and several other Circuit Court judges. 
"I refuse to be a cog in the wheel of a legal system that robs the souls of Black and Brown children, polices their minds, bodies, and actions, and intentionally limits their abilities to thrive – all based on the color of their skin. In the words of the late Frederick Douglass, 'Where justice is denied, where poverty is enforced, where ignorance prevails, and where any one class is made to feel that society is an organized conspiracy to oppress, rob and degrade them, neither persons nor property will be safe.'"