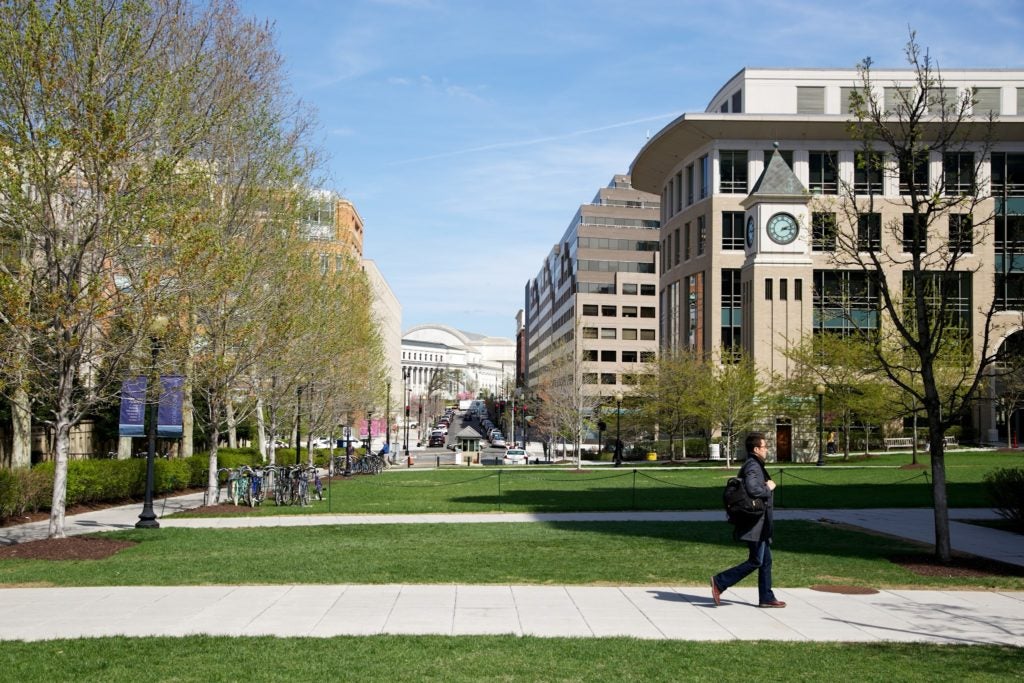 All current students, faculty and staff are now automatically enrolled in HOYAlert.
Update your information or opt out of HOYAlerts.
We are current using the Blackboard/Connect-Ed emergency notification system which sends system-wide announcements via text/SMS and text-to-speech (TTS) voice messages to alert faculty and students regarding emergency situations.
DPS Officers are trained how to utilize the campus buildings public address systems integrated into the fire control rooms. There is also an external campus public address and siren system operated by the DPS Communications Center to alert the campus community about special emergency/all hazard situations. As part of the redundant emergency communications strategy, DPS utilizes bull horns and the public address system located on top of the DPS Police Vehicle to also provide emergency instructions to the campus community.