Live-In Staff
The Gewirz Student Center has live-in staff who offer a mix of guidance and support to students.
Resident Fellows
Resident Fellows create a welcoming and safe community for the students living on campus. Using their experience and connections, they help residents make the most of Washington, DC and Georgetown Law. The individual relationships they form with residents help meet students where they are. The group events they organize bring the best parts of Georgetown Law into the residential community. Keep reading to learn more about this year's team of Resident Fellows or visit the Become a Resident Fellow page to learn more about joining the team next year.
Meet the Resident Fellows for Academic Year 2022-23
Roda Kesete: Floors 2, 4, 5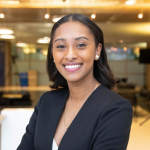 Roda Kesete is a rising 2L from Atlanta, Georgia by way of Asmara, Eritrea. Roda is a graduate of Emory University where she double majored in Political Science and Spanish. Prior to starting law school, Roda worked in politics and then earned her master's degree from Tsinghua University in Beijing, China. At Georgetown, Roda holds official positions on the BLSA executive board, serves as a law fellow, is a staff editor on the Georgetown International Law Journal, works as a student attorney in the Federal Legislation Clinic, and works with Georgetown's recruitment efforts through the Georgetown Early Outreach Initiative. In her free time, she enjoys spending time with her dog and going for walks around D.C.
Iktae Park: Floors 2, 4, 5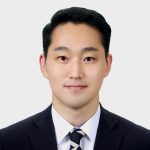 Iktae Park is a 2L student at Georgetown University Law Center. He is originally from Seoul, South Korea. He grew up in Manhattan Beach, California and graduated from University of California, Berkeley where he majored in Economics. Before matriculating at GULC, he served six years at the Korean National Police Agency as an Inspector working on white-collar investigation and international relations. At GULC, he is a member of APALSA and KALSA. He is also a staff editor for Georgetown Journal of International Law. For his 1L summer, he worked at McKool Smith Houston office.
Lexi Boynes: Floors 6 and 7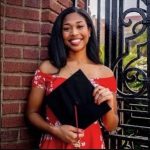 Lexi Boynes is a 3L at GULC. She is part of the Technology Law Scholars Program, the Georgetown Law Journal, and RISE. Lexi is a a graduate of Florida State University where she majored in Advertising. Prior to law school, Lexi worked in advertising for WarnerMedia. Lexi hopes to pursue a career in intellectual property and entertainment law. In her free time, Lexi enjoys watching reality television and Pixar movies.
Juli Dajci: Floors 8 and 9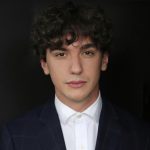 Juli Dajci is a 2L at GULC. He is an international student from Albania and part of Moot Court and the Georgetown Journal of Legal Ethics. This past summer, Juli worked for 2 GULC professors doing research at the Library of Congress and working on federal litigation cases. He enjoys talking to students about their experience and encourages all residents to reach out if they are considering research opportunities and recommendations about DC.
Omar Elsaai: Floors 10 and 11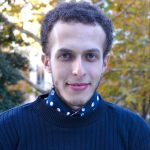 Omar (he/him/his) grew up in Elizabeth, New Jersey to immigrant parents and an older sister. One of the few Muslim families in his neighborhood, he only became involved in the Muslim community when he went to college at Emory University in Atlanta, Georgia, where he graduated with a degree in Economics and Political Science. A student of red-lined and underfunded education system, Omar entered law school with the intent of empowering refugee and immigrant communities through educational equity and improving access to higher education. On top of being a resident fellow, Omar is a general member of the Muslim Law Student Association (MLSA) and Law Students for Justice in Palestine (LSJP). For his 1L summer, Omar was a 1L LCLD scholar at Gibson Dunn LA. During his free time, Omar enjoys working out and traveling – this past year alone, Omar has traveled to Tulum, Budapest, Prague, Berlin, Cairo, Sharm el-Sheikh, and Palestine. He's hoping this upcoming year, he can visit Cuba, Croatia, and Jordan!