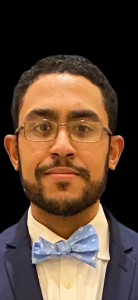 Daviel graduated cum laude and Phi Beta Kappa from Rutgers University in 2019, earning a degree in Political Science. Daviel's focus involved significant coursework in comparative politics and international law.
In 2019, Daviel was commissioned into the United States Army as an Armor officer. While serving in the Army Reserve, Daviel worked at an international law firm assisting in a capital markets and real estate group, working primarily on mortgage-backed securities and commercial real estate transactions.
Today, Daviel is a 2L at Georgetown Law school and has interest in trade, sovereign debt, and the novelties of financial technology. He ultimately hopes to practice law internationally in a capital markets group. He also continues to serve in the Army, but as a Plans Officer.