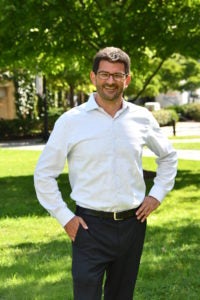 Mitch Bailin
Associate Vice President and Dean of Students
Mitch Bailin oversees a wide range of co-curricular programs at the Law Center, including student organizations and competition teams, residence life, wellness promotion, academic support, the Registrar's office and disability services. He also provides personal and academic advising; manages the school's response to urgent or concerning student situations; and develops, teaches and supervises a broad array of innovative professional formation programs.
Prior to coming to Georgetown, Mitch practiced in the litigation department at Palmer & Dodge LLP in Boston, where he focused on the representation of schools and colleges. He also served as a law clerk to the Honorable Chief Justice Margaret H. Marshall of the Massachusetts Supreme Judicial Court after graduating from Yale Law School.
---
Lisa Curtis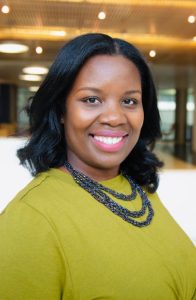 Director of Academic Success
As the Director of Academic Success, Lisa develops and provides a range of academic success support resources that empower Georgetown Law students to achieve their academic goals. Lisa counsels students on key academic strategies, works with students to create and execute individualized study plans, and facilitates engaging programming through the 1L 101 workshop series to help foster the development of the unique legal analysis skills that law school requires. Lisa also directs the academic peer tutoring program, and serves as the faculty advisor to the Law Center's Barristers' Council. Prior to joining the Georgetown community, Lisa served as Assistant Director of the Office of Academic Excellence at the Washington College of Law, where she led the academic skills initiatives for first-year law students. Prior to that she directed the Marshall-Brennan Constitutional Literacy Project; served as education attorney at the National Law Center on Homelessness and Poverty, and a law fellow in the Educational Opportunities Project at the Lawyers' Committee for Civil Rights Under Law. Lisa received her B.A. in Political Science from the University of Missouri-Columbia, and J.D. from the American University Washington College of Law.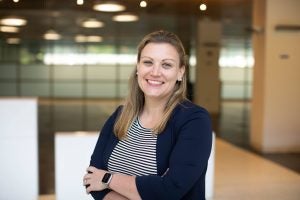 Mary Ellen Vigeant
Director of Disability Services
Mary Ellen engages in the interactive process of determining and facilitating reasonable accommodations for students with disabilities based on documentation and in accordance with applicable local and federal law. She meets with students to provide guidance related to law center accommodations, MPRE/bar accommodations, and for individualized coaching in time management, study skills, and disclosure of disabilities to professors or employers. Mary Ellen partners with faculty and staff to implement accommodations and promote accessible environments across the law center. Prior to coming to Georgetown, Mary Ellen was an Accessibility and Academic Resource Specialist at The Fletcher School of Law and Diplomacy at Tufts University. Mary Ellen is a Speech Language Pathologist and worked with students with disabilities in the K-12 schools prior to entering higher education. She earned a M.Ed. in Higher Education from Merrimack College, a M.S. in Speech Language Pathology from the University of Rhode Island, and a B.S. in Communicative Disorders from the University of Rhode Island.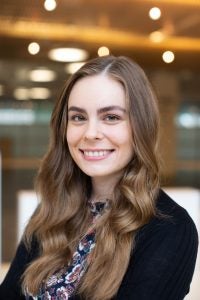 Allison Canaday
Assistant Director of Disability Services and Wellness
Allison Canaday works directly with students with disabilities, and where appropriate with their professors, to ensure the students receive equal access to programs and facilities in accordance with the Americans with Disabilities Act, Section 504 of the Rehabilitation Act, and University policy and protocol. Allison partners with staff within and outside the Office of the Dean of Students to produce programs, communications and services that promote a healthy lifestyle and attention to personal well- being as a core professional skill, primarily for students but also for the entire Law Center community. Prior to coming to Georgetown, Allison was a Vocational Specialist at Brain Injury Services, where she worked to provide job opportunities and negotiated reasonable workplace accommodations for brain injury survivors. She earned a Master's degree in Pastoral Counseling and a Bachelor's degree in Psychology from Liberty University.
---
Chris Hall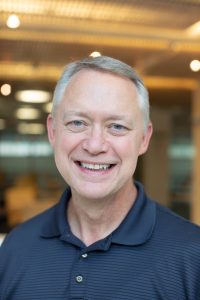 Director of Residence Life
Chris Hall, Director of Residence Life and Student Housing, has been a part of the Georgetown community since 1999. Prior to coming to Georgetown Law, Chris worked for an educational foundation in Washington, D.C. focusing on civics and government, and for Midwestern State University in Wichita Falls, Texas. He holds a B.A. in political science and history and an M.A. in Liberal Studies. Chris lives with his wife and two daughters in nearby Silver Spring, MD. A native Texan, Chris is a die-hard Dallas Cowboys and accustomed to taking on the fans of the local team!
Mary Reddick
Coordinator of Residence Life & Student Programs
---
Sarah Stanley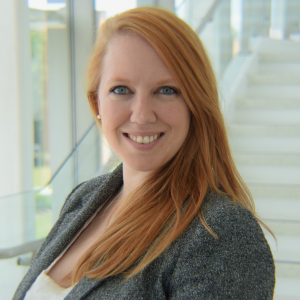 Director of Student Life
As the Director of Student Life, Sarah acts as a liaison between students and GULC leadership on issues related to student life. She supervises the activities, leadership training, and financial management of GULC's student organizations and develops programming dedicated to creating community and supporting students. Sarah received her BA in Government from Georgetown University, her JD from American University Washington College of Law, and is currently pursuing her MSEd from University of Pennsylvania.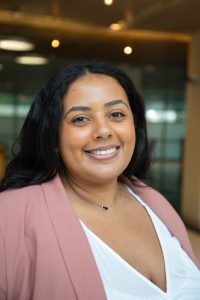 Hannah Ward 
Assistant Director of Student Life
Hannah advises student organizations and student leaders; and oversees student events. In addition to working with student organizations, Hannah works with the Barristers' Council. She helps students with their competition travel arrangements, manages the organization's finances, and provides additional support for the group. She also assists with all major OSL events, including Orientation. Prior to joining the Office of Student Life, Hannah worked in the Georgetown Law Office of Admissions as an Admissions Officer and as a Program Coordinator for Orientation at the University of Central Florida. Her passion areas include higher education and leadership development. Hannah earned her B.A. in English Literature from Florida State University and an M.A. in Educational Leadership from the University of Central Florida.  In her free time, Hannah enjoys astrology, online shopping, and spending time with her friends and family.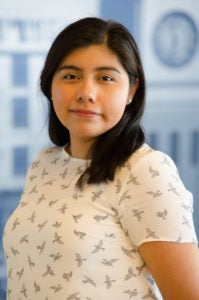 Paola Bonilla
Office Manager
As the Office Manager, Paola is in charge of regulating internal budgets for the Office of Student Life. She also, administers advertising requests for student organizations and the weekly OSL Broadcast. She is responsible for ensuring the office runs smoothly through Orientation week, Graduation Gala and the academic year. Paola holds a BA in Ethnic Studies from Brown
University and a MA in International Education from George Washington University. She previously taught English as a Second Language in South Korea.