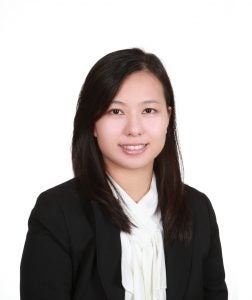 Country
Taiwan
Education
LL.M., Stanford Law School (Environmental Law and Policy), 2015
Faculty Advisor
J. Peter Byrne
Areas of Study
Climate Change Adaptation; Land-Use and Planning; Administrative Law
Ju-Ching's research explores the nexus between land-use and climate change adaptation. She is interested in how land-use decision-making models evolve through time under an era of climate change. Her particular interest is in the Asia-Pacific region, and her dissertation will look at land-use decision-making processes to build resilience in the region's coastal cities. As an islander growing up in Taiwan, her love for the land, coast, and ocean is the driving force for her research and career path.
Following law school, Ju-Ching worked at a boutique law firm specializing in land use disputes and property laws. After earning her LL.M., she worked at the Taipei Urban Regeneration Center, a government-led organization for urban redevelopment, as a city planner and legal counsel.
From 2016-2018, she was the policy staffer of the Minister of the Interior in Taiwan. She led a cross-agencies team to design innovative land-use hearings for various land-use decisions at the national level, including urban planning, coastal management, wetland preservation, and other decisions.
Ju-Ching was also a researcher and Executive Secretary at the Policy and Law Center for Environmental Sustainability at the College of Law, National Taiwan University. She is currently working for the Georgetown Climate Center on climate change adaptation.