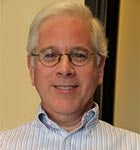 Andrew I. Schoenholtz, a scholar, teacher and practitioner of human rights law, is the Faculty Director of the Human Rights Institute. He also directs the Certificate in Refugees and Humanitarian Emergencies and the Center for Applied Legal Studies (the asylum clinic) at the Law Center. He serves on the faculty of Georgetown University's Institute for the Study of International Migration. Professor Schoenholtz has worked closely with students for many years helping connect them to internships and positions with advocacy organizations, government agencies, and international organizations.
Professor Schoenholtz has represented the UN High Commissioner for Refugees as well as human rights organizations in U.S. Supreme Court litigation, published scholarship that advances the rights of refugees as well as immigrant children under global human rights treaties, and taught refugee law courses abroad. Prior to teaching at Georgetown, Professor Schoenholtz served as Deputy Director of the US Commission on Immigration Reform. He also practiced immigration, asylum, and international law with the Washington, DC law firm of Covington & Burling. He has conducted fact-finding missions in Haiti, Cuba, Ecuador, Germany, Croatia, Bosnia, Malawi, and Zambia to study the root causes of forced migration, refugee protection, long-term solutions to mass migration emergencies, and humanitarian relief operations. Dr. Schoenholtz holds a J.D. from Harvard Law School and a Ph.D. from Brown University. Please click here for his full biography.
Professor Schoenholtz was appointed Faculty Director of the Human Rights Institute in the summer of 2013. However, his history with the Human Rights Institute goes back to its origins; he served as the faculty advisor who accompanied students on the first human rights fact-finding mission to Ecuador in the spring of 2006 to interview Colombian refugees in need of protection.