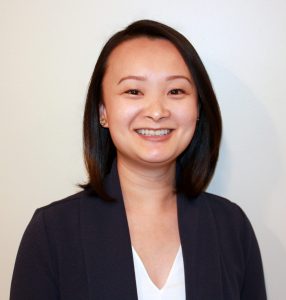 Michelle Liu is the Deputy Director of HRI and an Adjunct Professor of Law.
Ms. Liu has taught international human rights law at Georgetown Law since 2018, when she became the Supervising Attorney & Teaching Fellow in the International Women's Human Rights Clinic. Her work involves supporting NGO partners in sub-Saharan Africa and the Middle East to advocate for women's human rights through litigation and legislative reform. She has led or supported human rights missions to Botswana, Iraq, Lesotho, Malawi, and Tanzania. Ms. Liu is the author or co-author of several law review articles and other publications on women's sexual and reproductive health rights. Her research areas also include women's and girls' rights to equality and non-discrimination in all spheres of life.
Ms. Liu has worked closely with current and prospective law students who are interested in human rights and public interest lawyering. As the Assistant Director of Admissions in the Georgetown Law Office of Admissions, Ms. Liu supported the Office of Public Interest and Community Service in identifying candidates for the Blume Public Interest Scholars Program. She continues to mentor former students at various stages of their public interest legal careers.
After graduating from law school, Ms. Liu was a corporate attorney at Linklaters, LLP in London, where she also supported several human rights pro bono matters—including on refugees and asylees, rule of law, and women's reproductive rights in conflict areas. Before teaching at Georgetown Law, Ms. Liu was a national political coordinator on Secretary Hillary Clinton's 2016 presidential campaign. She also served as a Peace Corps Volunteer in Kenya from 2007 to 2008.
Ms. Liu has a J.D. and an LL.M. in Advocacy from Georgetown Law, and she was a Women's Law and Public Policy Fellow from 2018 to 2019.