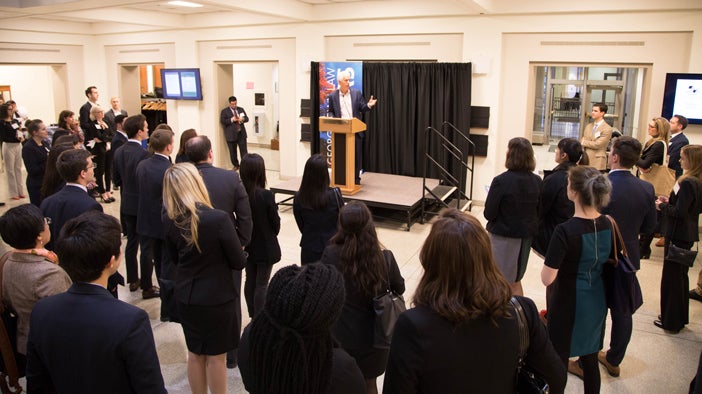 Students who complete the rigorous Business Law Scholars program will leave law school with extensive practical training and business connections through three unique components:
Access to top business executives and corporate attorneys
Mentoring program designed to take students through law school and into their legal practice
Coursework that combines a broad base in corporate law with two courses designed just for Business Law Scholars students
Access to Top Business Executives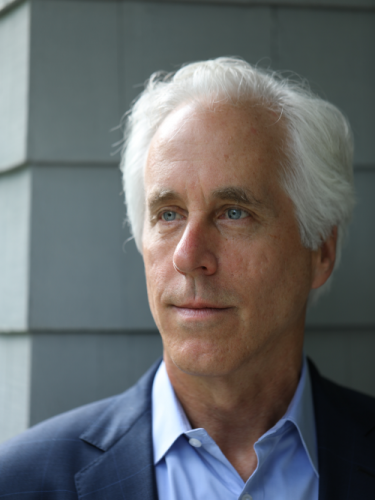 Students selected for the Business Law Scholars program will work closely with Professor Stephen Hills. As president and general manager of the Washington Post Media company, Hills led the transformation of the company from a print-centric legacy organization to a digital powerhouse, named "Most Innovative Media Company in the World" by Fast Company.
Coursework
There are nine courses students must complete to graduate as a Business Law Scholar. (see the 2020-2021 Business Law Scholars curriculum guide) This coursework combines a broad base of corporate law with traditional business curriculum, including two dedicated courses developed specifically for the program:
Business Essentials/Mini MBA
Students work through 18 Harvard Business School cases and two Harvard Business School simulations – all led by Professor Stephen P. Hills. The goal of the course is to teach through case study and experiential learning how businesses function, the interrelationships between the various disciplines, and the common problems that businesses face from competition and changing marketplaces.
Leadership Seminar
Taught by award-winning professor and Assistant Dean Hillary A. Sale and Dean William M. Treanor, this course is only offered to third-year Business Law Scholars. The course covers a broad array of leadership topics and encourages students to find their own personal leadership style through the development of a capstone project. This year students are working on actual areas of potential improvement at the Law Center.
Application
Cohort 5, December 2021
This application is for candidates beginning law school at Georgetown Law in Fall 2021. Applications for first year students will be accepted through the December 20, 2021 deadline and decisions communicated by January 14, 2022.
BLS Application – December 2021 (compliant)
For questions or assistance in completing your applications, contact Deanne Marino, program manager, at businesslawscholars@georgetown.edu.