Introducing Tomorrow's Leaders to Real World Challenges
Students who complete the rigorous Business Law Scholars program will leave law school with extensive practical training and business connections through three unique components:
Access to top business executives and corporate attorneys
Mentoring program designed to take students through law school and into their legal practice
Coursework that combines a broad base in corporate law with two courses designed just for Business Law Scholars.
Access to Top Business Executives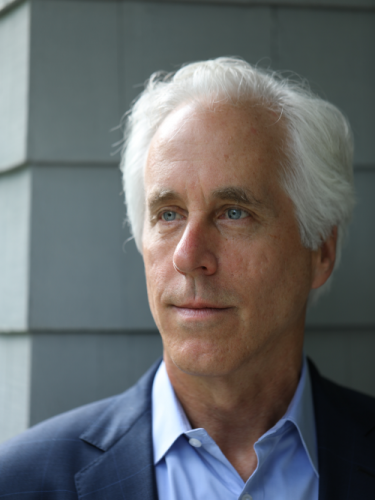 Students selected for the Business Law Scholars program will work closely with Professor Stephen Hills. As president and general manager of the Washington Post Media company, Hills led the transformation of the company from a print-centric legacy organization to a digital powerhouse, named "Most Innovative Media Company in the World" by Fast Company.
Sabrina Eliott, a 2L told about her experience following an event with Annie Terry, General Counsel of Madison Dearborn:
Annie Terry and I connected after that BLS event and she ended up helping me receive an offer from the top firm for Private Equity M&A before OCI. She has been HUGELY helpful and I owe that all to the BLS event!! So thank you so much for planning these events and bringing in such great alumni — it is really appreciated!
Mentoring
Business Law Scholars are paired with previous Scholars, GLAW alumni, and above all – each other.
One amazing experience I had as a BLS scholar was the relationship I gained with my mentor. She single-handedly talked me through EIW/OCI and I credit her with the number of offers I received. As someone who doesn't have lawyers in my family/doesn't have friends who have been through the process before, her help was invaluable.